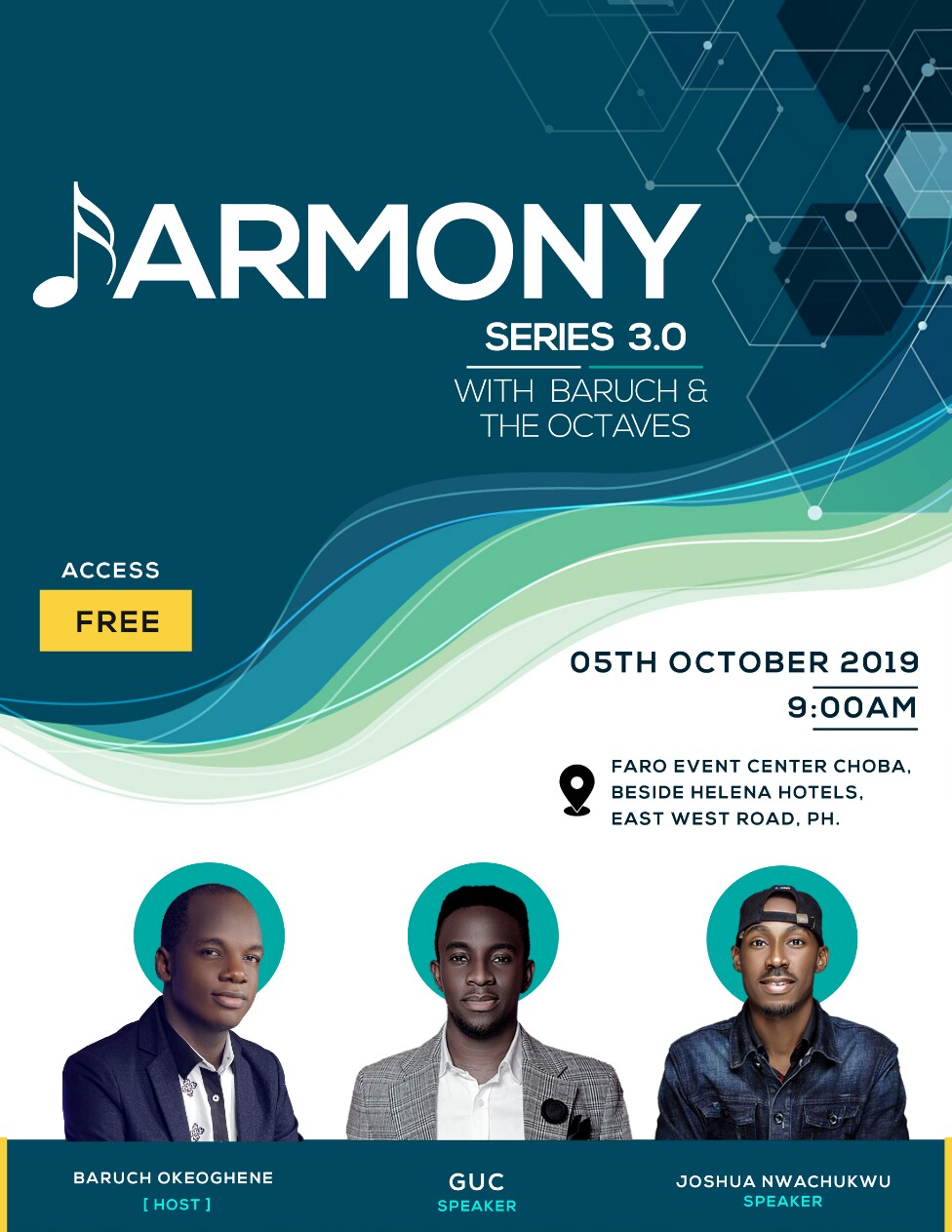 THE HARMONY SERIES with Baruch and The Octaves
This is a conference that is geared at strengthening the Music unit of Body of Christ through Knowledge, Excellence and Spirituality,
* It focuses on The theory of music and how to practically apply it everyday
* It looks at addressing the issues that affect the basic unit of the Music Industry(THE CHOIR)
* It is impact driven
* It hopes to bring a balance to the craft, This is why we would be treating 5 topics this year, We would be taking one for each episode.
In addition to the teachings on the theory of music,
1. TIME OUT With MD's( Music directing dynamics)
2. CHRONICLES OF a SUCCESSFUL CHOIR(Rehearsal Dynamics)
3. THE INSTRUMENTALIST':- A member of The Choir or not?
4. THE BALANCED PERSPECTIVE OF HARMONY(Oneness, Parts)
5. RUDIMENTS and EVERYDAY SINGING(How to apply theory practically).
6. The ministry of The choir to the Church and The world
Date: 5th October, 2019
Time: 9.00am
Venue: Faro Event center Choba, beside Helen hotels, East west road, PH. or (Gateway Intl. Church, Choba).
Gate fee is FREE.
Which is your favorite topic? You wouldn't want to miss any of these episodes.
#OctavesMuzik
#TheOctaves
#TheHarmonySeries03
#5thOctober