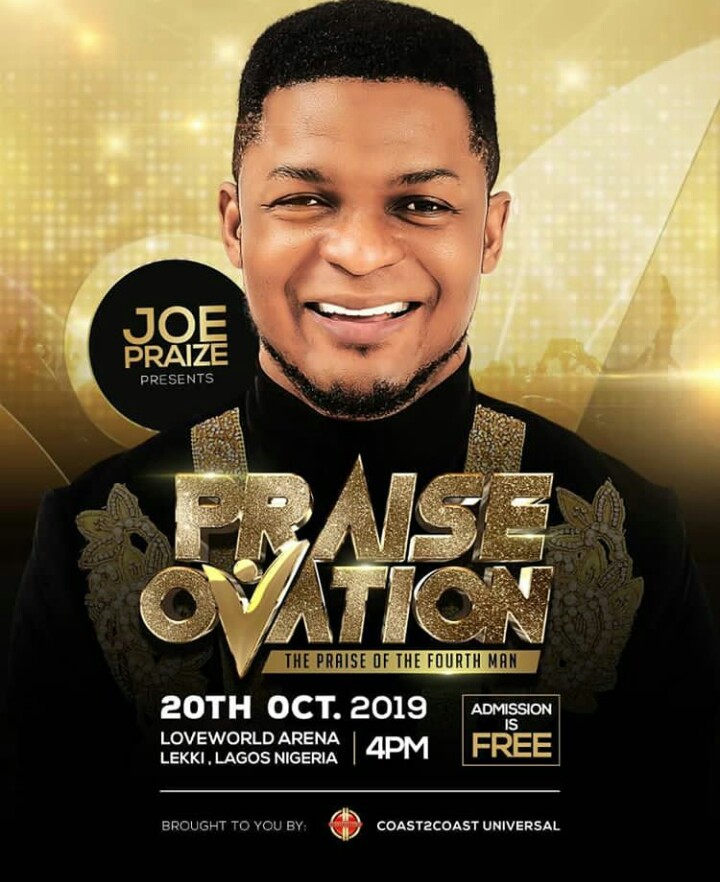 Psalm 147 vs 1 says
Praise the Lord! FOR IT IS GOOD TO SING praises to our God; For it is pleasant, and PRAISE IS BEAUTIFUL.
Be my very special guest on the 20th of Oct ,2019 For PRAISE OVATION , the praise of the FOURTH MAN.
4PM is the TAKE OFF TIME and the VENUE is the PRESTIGIOUS LOVEWORLD ARENA LEKKI LAGOS , NIGERIA.
Follow @praiseovation across all social media platforms for updates…
GOD HAS A PROGRAM AND I AM A PART OF IT… GOD IS ORGANIZING A PROGRAM AND I AM GOING TO BE THERE LIVE AND DIRECT.