Detriments of Buying Fake Streams & Social Media Followers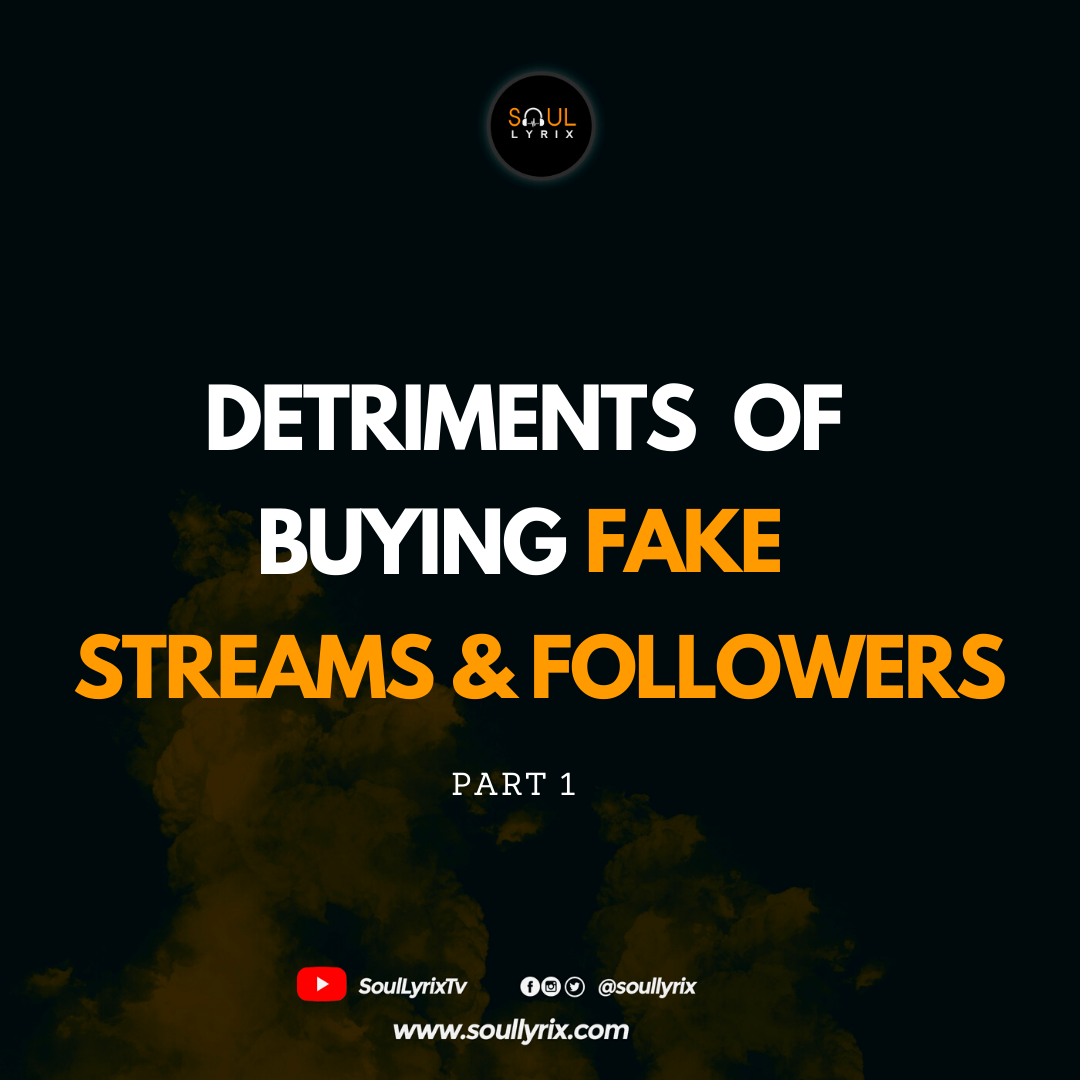 Few times I have been asked if I sell streams, and right every time that question stings my ear.
Right on the blue App I have seen campaigns from people selling music streams and also likes and followers for several prices and so many people are buying without knowing the detriment or consequences of this on their music and brand.
Please listen to me
If you do this, you are harming yourself, you are trying to cut corners as an Artiste and the consequence of it if painful.
Let me tell you the detriment of purchasing streams.
1. LOSS OF POTENTIAL FANS & AUDIENCE
Those streams you get from the sellers of which it is fake, and they won't even tell you this, those streams 70% of the time are the work of a bots (robots). It is not humans streaming your songs it is robots.
Same thing goes for buying fake social media followers, comments, likes and love. Sometimes they automatically make dummy follow you, like your post or comment on it. It is all automated.
If you start doing this, you will never get exposed to potential fans to listen to your music and this will affect you on the long run.
Imagine getting 1million streams on Spotify for your song and only 3,000 people actually listened to the song and just a quarter of them loved the song????. If you continue like this, you will be celebrating 10million streams where as on 10,000 legitimate streams actually came in from your song.
On the long run with this path, you will find out you have little or no fans even with the numbers been put up as streams.
If you buy followers on Instagram and Facebook, sooner or later you will regret this.
Over time you will start getting little or no engagement on your posts.
You can imagine an account with 100k followers on IG with just 4 to 5 likes per post or an Audiomack account with 25 followers and 500k streams on one song. This is a pointer that something is completely wrong.
Buying streams or followers is a way of skipping process just so people can see that you are making progress.
Please don't do this
Read Part 2 Here
Author: Ezinne Benita
---
For your music promotion and distribution contact us via Call/what'sApp: 07063220799