THREE THINGS TO CONSIDER WHEN RELEASING YOUR DEBUT/FIRST SINGLE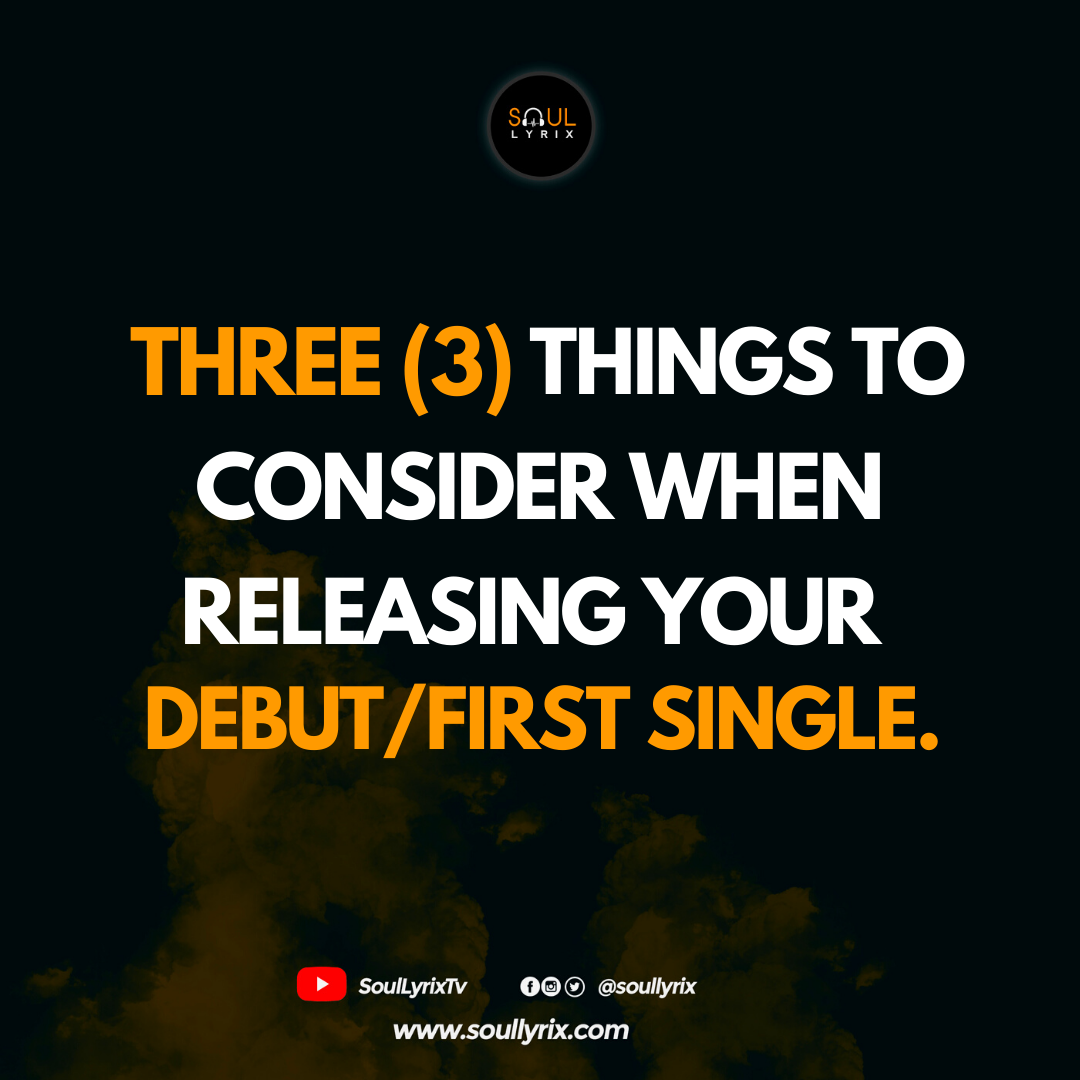 How you choose to release your first song matters a lot as an independent music artiste. It explains how people your audience begins to perceive your music and brand to be.
Below I would be explaining some mistakes you shouldn't make while releasing your debut/first single.
1) QUALITY OF SONG PRODUCTION and ARTWORK
There is a saying that goes 'first impression matters'. As an emerging artiste if you start your music career/ministry by releasing a song with a very low quality production or/and a poorly designed music artwork, this will tells your listeners/potential fans the level of excellence you carry, and it would determine if the people who listens to your song for the first time turns to becoming a fan or never want to listen to your song again.
At every level in music career journey there is a minimum level of excellence required of you. So you should be able to produce that level of excellence to your audience, anything below should be avoided.
During the production phase of your debut single, one of the key things to consider is how the music will sound in 5years time if people listen to it, this should drive you into working with an excellent producer.
Now your artwork should be excellent and also be able to tell a message about your song and the artwork should be of excellence to drive good attention to your song and brand.
2) SOCIAL MEDIA AND ITS ROLE IN SONG PROMOTION
As an emerging music artiste it is very vital to focus on building social media content before releasing songs. These contents will help people relate with you on a personal bases. It helps know what area of ministry you are going for and also know your kind personality and values and how to relate with you.
If your new music is going to be shared on social media then you need to be very deliberate in creating that visibility for yourself and your brand, don't come online when you want to release a new song and then leave afterwards leave a bad effect on your audience.
3) DIGITAL STORES (Pros and Cons as it relates to a young and upcoming artiste)
Now I didn't want this to be talk about digital stores now but it is too important that I couldn't skip it to another time.
Digital Stores is too relevant in the present day music industry, However, most music artiste currently now sideline free music blogs and uploading on digital stores alone with the aim and purpose of making money from their songs.
In Nigeria people are not so conversant with paying for songs yet and your audience are young people who do not have money to pay for songs or stream, so it is so important that you put out the single for free download on free blogs.
As much as people know about streaming platforms like Boomplay and iTunes, they still don't use them because of the idea that it would cost them much data so they prefer to go to Google, search for the songs and then download from a the free blogs available. This means that a higher percentage of your audience use free download to get new music so why bypass it.
As an emerging artiste, people want to believe in you first before they go to stores to stream your songs or buy them, so as you release your first song upload it on digital stores to get to new audience but also make sure to upload it on free blogs too.
If these steps can be followed while releasing your debut single, then you are on your way to building a good and reliable audience/fans.
---
You can contact SoulLyrix Media for your music distribution to blogs and digital stores at very affordable price.
WhatsApp/Call: 07063220799
www.soullyrix.com
© Ezinne Benita