When I Call Your Name by Uche Vickaye (Mp3 Download & Lyrics)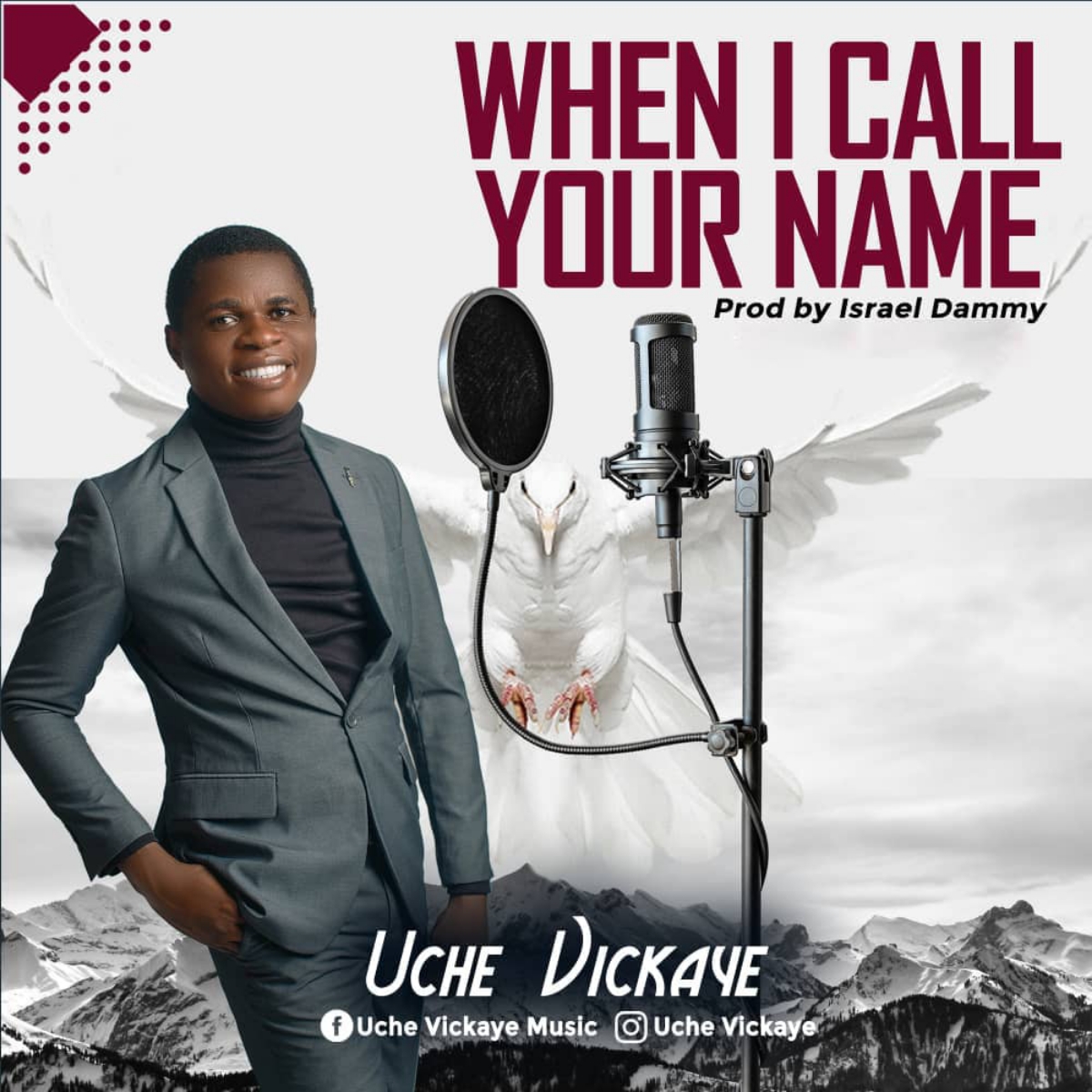 Minister Uche Vickaye releases a brand new single titled "When I Call Your Name." Uche Vickaye is an ardent believer and a passionate Music Minister whose sole aim is to lift the name of Jesus whilst leading men to the Saviour.
Having led several choirs especially in his local church, he is committed to the growth and edification of the body of Christ through Soul lifting, heart rending and Heaven inspired lyrics.
Isn't it amazing how we call on the name of Jesus and things just fall in place?
Recorded at Eezee Conceptz Studios Lagos, the song; When I Call Your Name describes the unfailing power in the name of Jesus and the unfathomable breakthroughs we receive when we call on His name.
Proverbs 18:10 The name of the LORD is a strong tower: the righteous runneth into it, and is safe.
The potency of the name of Jesus as captured in
Phillipians 2:9-10 Inspires the believer not to fret in the face of adversity but call on The Name of Jesus.
That Name never fails!
Download & Listen to When I Call Your Name by Uche Vickaye below
When I Call Your Name Lyrics by Uche Vickaye
Verse:
Miracles happen when I call your name
The chains are broken when I call your name
I see your finger in my life when I call your name
There is fire in my spirit when I call your name
And things are never just the same
Every time I call upon your name
Chorus:
There is something about the name of Jesus
There is something I cannot understand
When I call on Jesus name
Everything just falls in place
There is something mind-blowing in that name
oh oh oh oh oh
oh oh
oh oh oh
oh oh
Bridge:
We heal the sick in the name of Jesus
We raise the dead in the name of Jesus
We calm the storm in the name of Jesus
And demons bow at the mention of the name of Jesus