The Prayer by Onyinye Nnodim (Mp3 Download)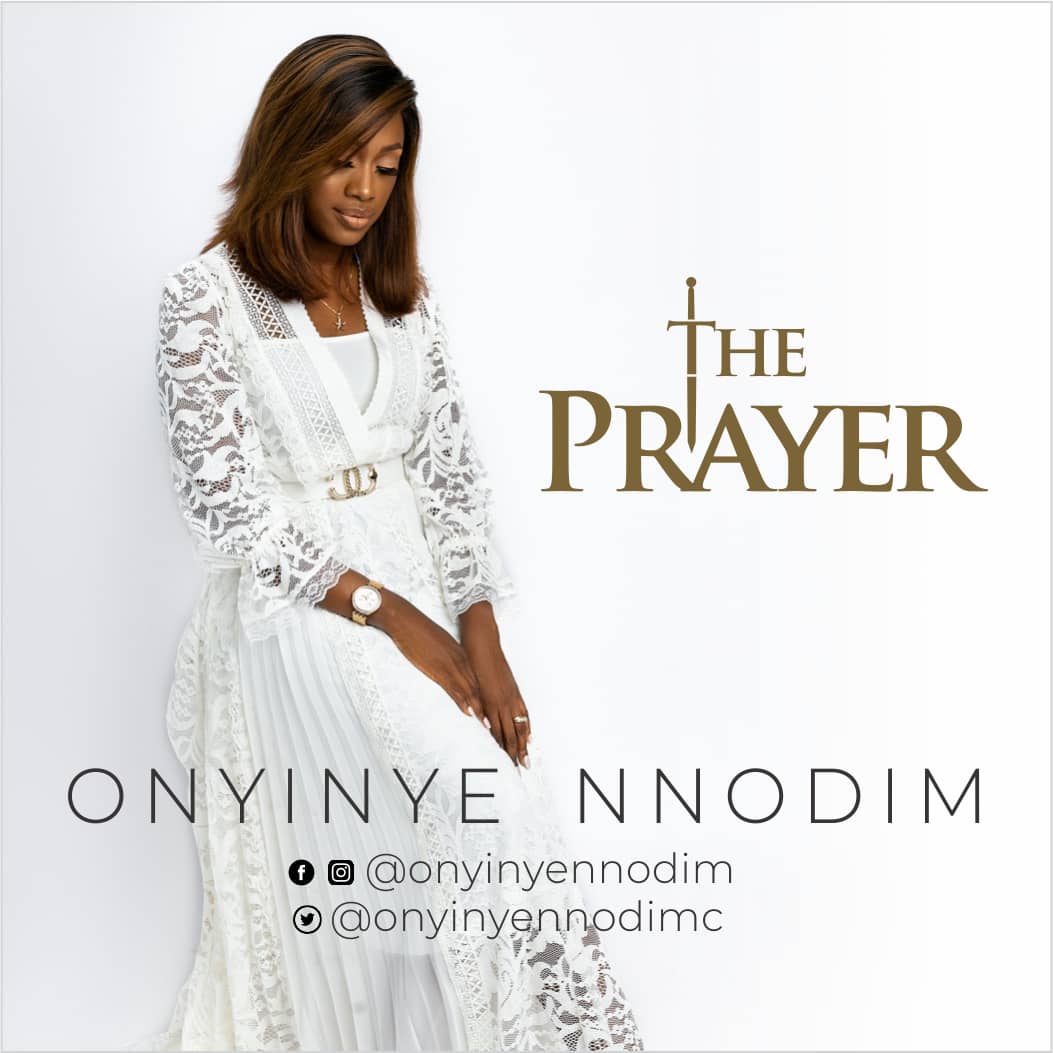 New gospel artist and minister, Onyinye Nnodim has released her debut single titled "The Prayer" making her first entry into the Christian entertainment scene.
Onyinye Nnodim is a Nigerian Born, based in Lagos Wife, mother of 3, host of Relationship GPS on Instagram and Facebook, passionate about singles and teens, Counsellor, a worship leader in her local Church Dominion city where she has been serving for 15 years and a recording artist.
Onyinye took to her Instagram to share some thoughts regarding her debut single "The Prayer" and this is what she has to say: "There are quite a few places where songs drop in my spirit, one of them is on my prayer altar, especially during my morning devotion. There is just something about those virgin, quiet, wee hours that makes my heart open and songs begin to pour. This song is one of those songs. Sometime in the middle of the lockdown I woke up in the morning to pray and a great burden to intercede for my family and my church dropped and I started crying out to God, and in the midst of that, this song was born. You will understand the lyrics and transition of the song when you hear it, and more so, you will catch the fire to pray until we see our loved ones saved and the church receives back its taste as the salt and the light of the world. This is a cry, This is a call, This is THE PRAYER."
"The Prayer" by Onyinye Nnodim is a devotional and reflective song aimed at helping you realize the necessities of praying and offering worship to God.
Begin your experience now and Share the song with your loved ones. Go download and stream "The Prayer" by Onyinye Nnodim via the links provided below.
Download The Prayer by Onyinye Nnodim below
Video: The Prayer by Onyinye Nnodim
The Prayer Lyrics by Onyinye Nnodim
May the sweet perfume
The fragrance of my worship rise to you
All my days
In my secret heart
Nothing else replace my love for you
All my days
And I will worship you Lord
CHORUS
I will worship you Lord all my days
I will worship you
I will worship you Lord all my days
I will worship you
And while we're here
let the face of fathers turn to you
All their days
In the same way
Let our sons and daughters burn for you
All their days
And we will worship you lord
CHORUS
We will worship you Lord all my days
We will worship you
We will worship you Lord all my days
We will worship you
And just like Hannah
let the face of mothers turn to you in prayer
All their days
And revival fire will sweep through the nations all their days
All their days
And then righteousness will be the order of the day
All our days
And we will worship you Lord
CHORUS
We will worship you Lord all my days
We will worship you
We will worship you Lord all my days
We will worship you
Vamp (4 times)
That we live for you
As we live in you
And you live in us
May we live by you
If this tears must flow,
Let them flow in worship to you king
All my days
And may the grace of God
The sweet communion of the Holyghost
Rest on all our days
All our days
Yes we will worship you Lord
CHORUS
We will worship you Lord all my days
We will worship you
We will worship you Lord all my days
We will worship you