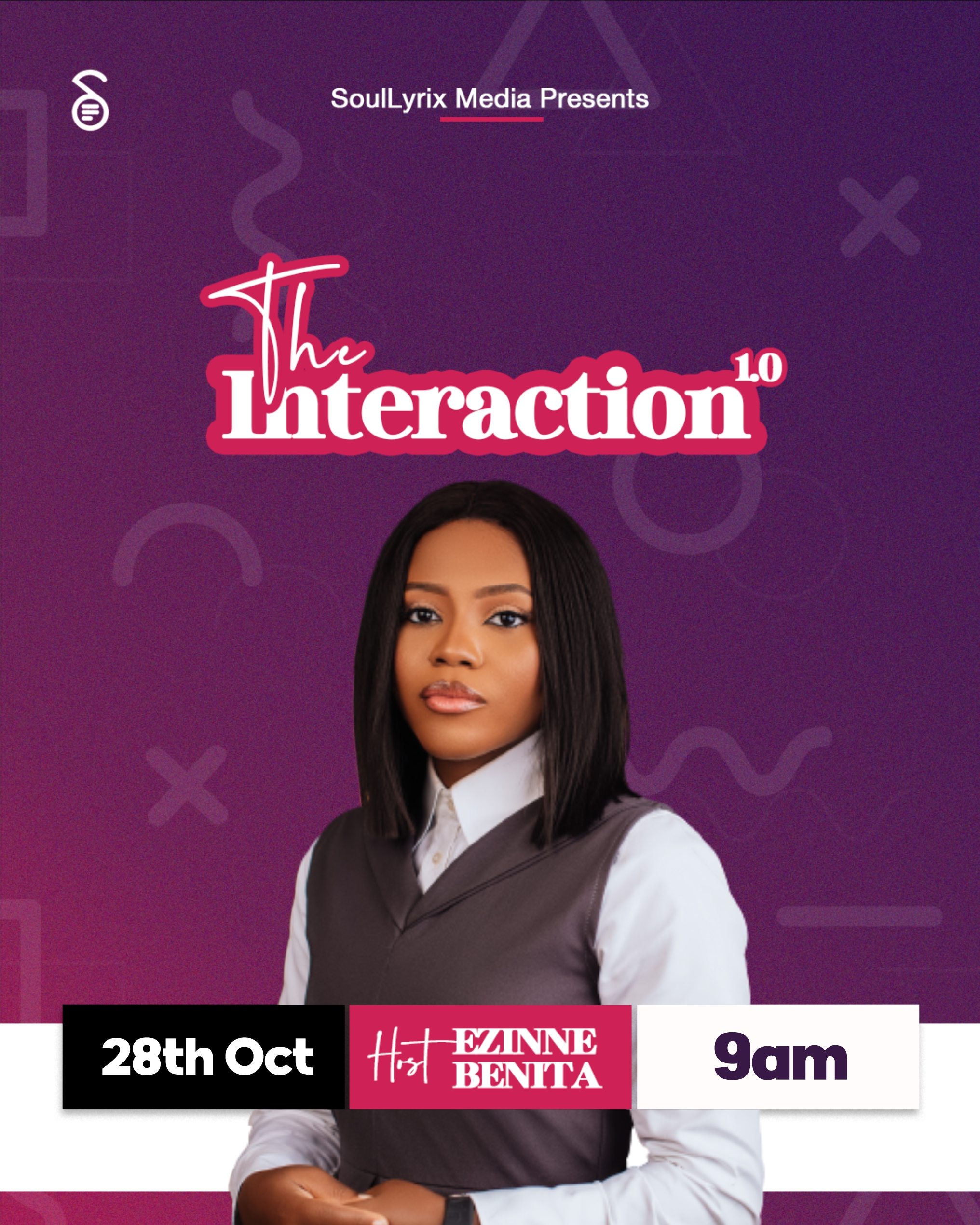 We are thrilled to present "The Interaction 1.0," A time of robust discussion on the intricacies within the music industry and business. In this inaugural edition, our primary focus will be on unveiling "The ABC of Music Promotion and Marketing."
As a brand with a history in music promotion, marketing, and PR, we believe that now is the perfect time to share our extensive knowledge and insights on this topic.
Event Details:
Date: October 28th, 2023
Time: 9:00 AM
Venue: [To be communicated after registration.]
Don't miss this opportunity to unlock the secrets of successful music promotion and take your music career to the next level. Join us for a day of inspiration and education.
For more information, please contact: SoulLyrix Media via [email protected] or 07063220799
Please Note:
As a brand, SoulLyrix Media only intend to host Ten (10) Music Artiste for this maiden edition of The Interaction 1.0 and by this attendance is strictly based on selection and invitation as we may not be able to handle more than we have budgeted for.
Please bear with us!!
You will receive an invite via email and a WhatsApp message bearing full event details with venue if you are selected.
Kindly register below.