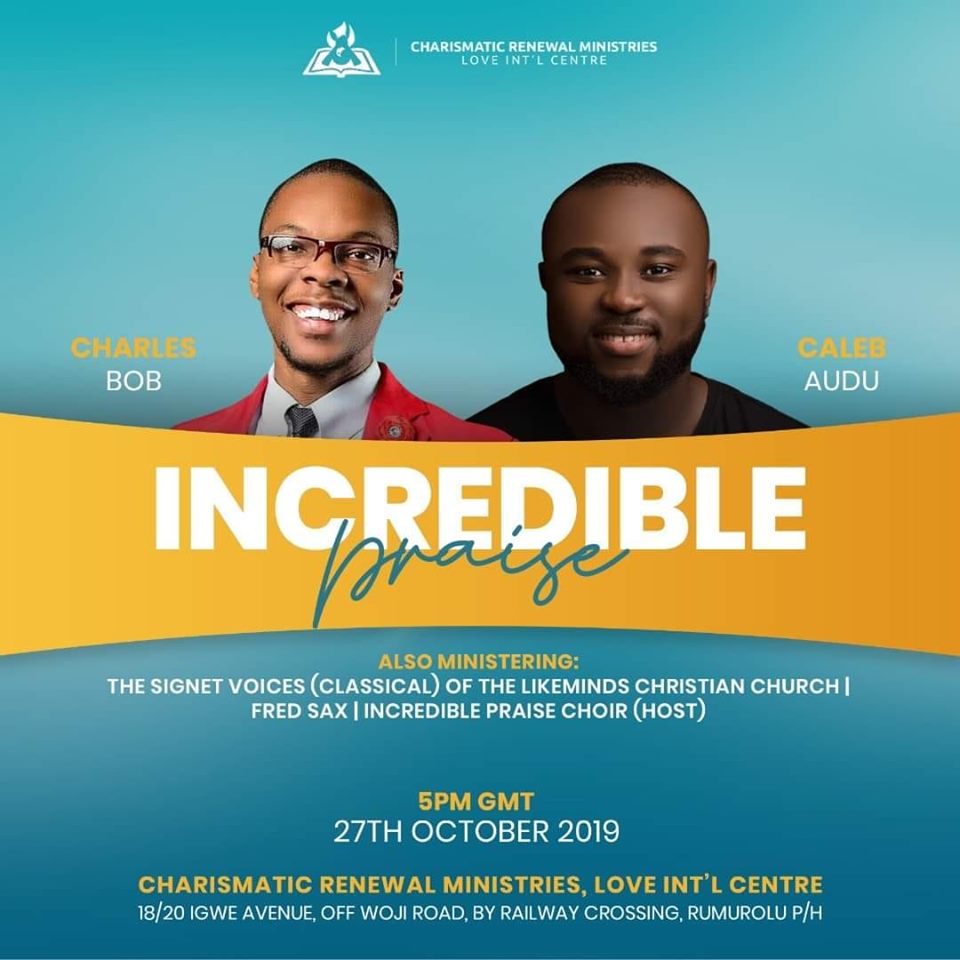 6 years ago they hosted the first edition of Incredible Praise, a program designed to give God undiluted praise and worship.
Everyday is a good day to praise God but there's something about God's people setting time apart for completely unrestrained praise and worship using music.
If you're in Port Harcourt, join us for the 6th edition of Incredible Praise and praise God simply for who He is
We would love to see you.
Check e-flier for details