Holy Spirit EP by P Uche Etiaba (Download Mp3)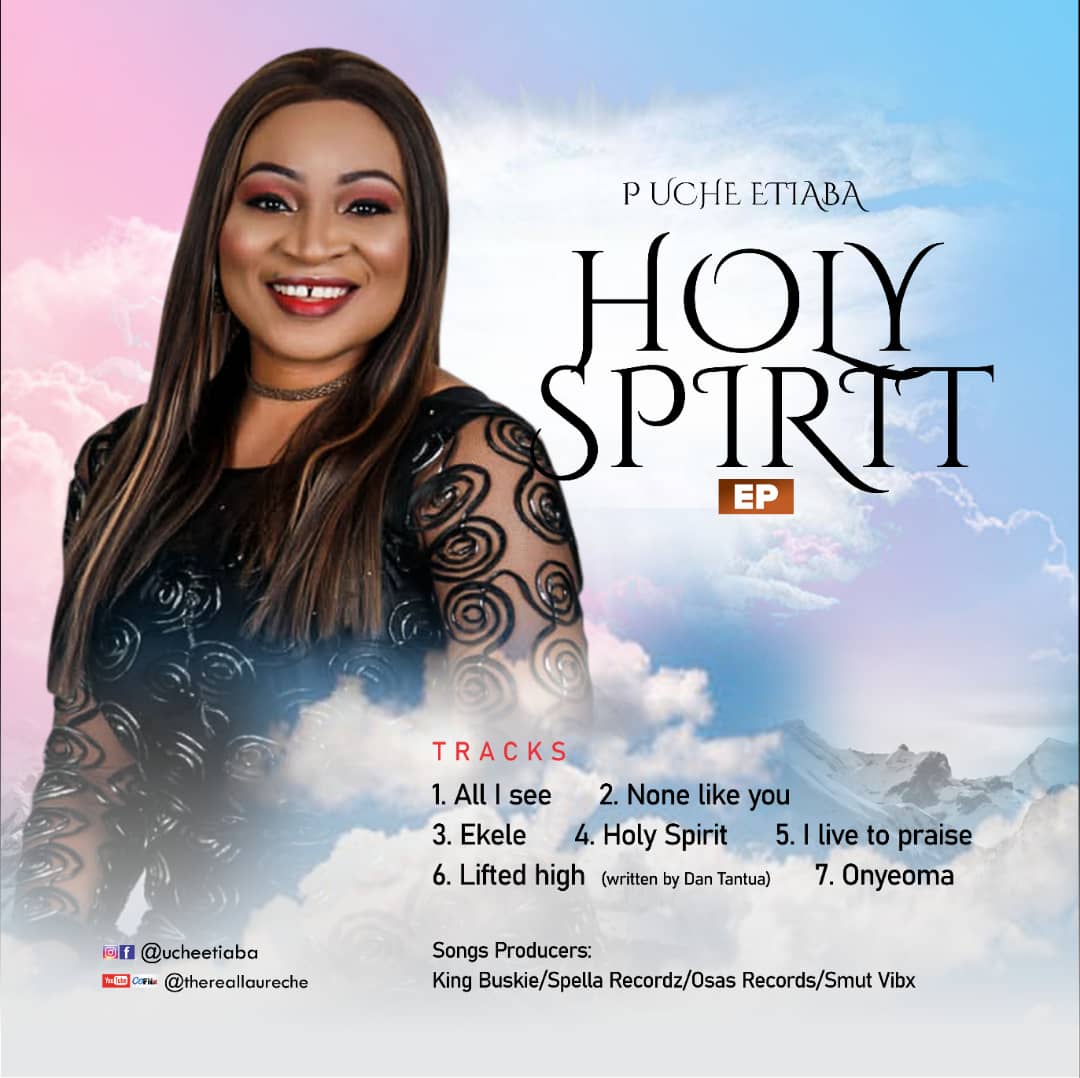 Gospel music minister and Pastor Uche Etiaba, who also goes by the moniker Laureche is out with a 7-track EP titled "Holy Spirit."
'Holy Spirit' with 7 amazing worship songs which are sure to cling to you long after the music stops! It is a collection of an experience in fellowship captured in rhythm so that listeners can have an inlet into the same experience.
Tracks such as "All I See," "Ekele," "Lifted High," "None Like You" and more all points the listeners to Jesus as we worship in truth and in Spirit. Jesus is revealed and God is magnified. Pastor Uche Laura Etiaba, (popularly known as Laureche) is a minister in words and songs. She has written many songs and shared stages with the likes of Sinach, Eben, Buchi, Frank Edwards and Samsong.
She has released critically acclaimed singles such as "I Win," "Miracles Flow," "More than Enough," amongst others. She is the host of 2 series on Youtube namely "Think Tank" and "Worship and More" series. While the former is knowledge for daily living, the latter is designed to enrich your worship experience.
On February 23rd, She had a session of Worship in the House with P Uche Etiaba, where she ministered tracks off the new "Holy Spirit" EP
Download & Listen to Holy Spirit (EP) by P Uche Etiaba
Video: Holy Spirit EP by P Uche Etiaba