You Are Amazing by NdyMike (Mp3 & Lyrics)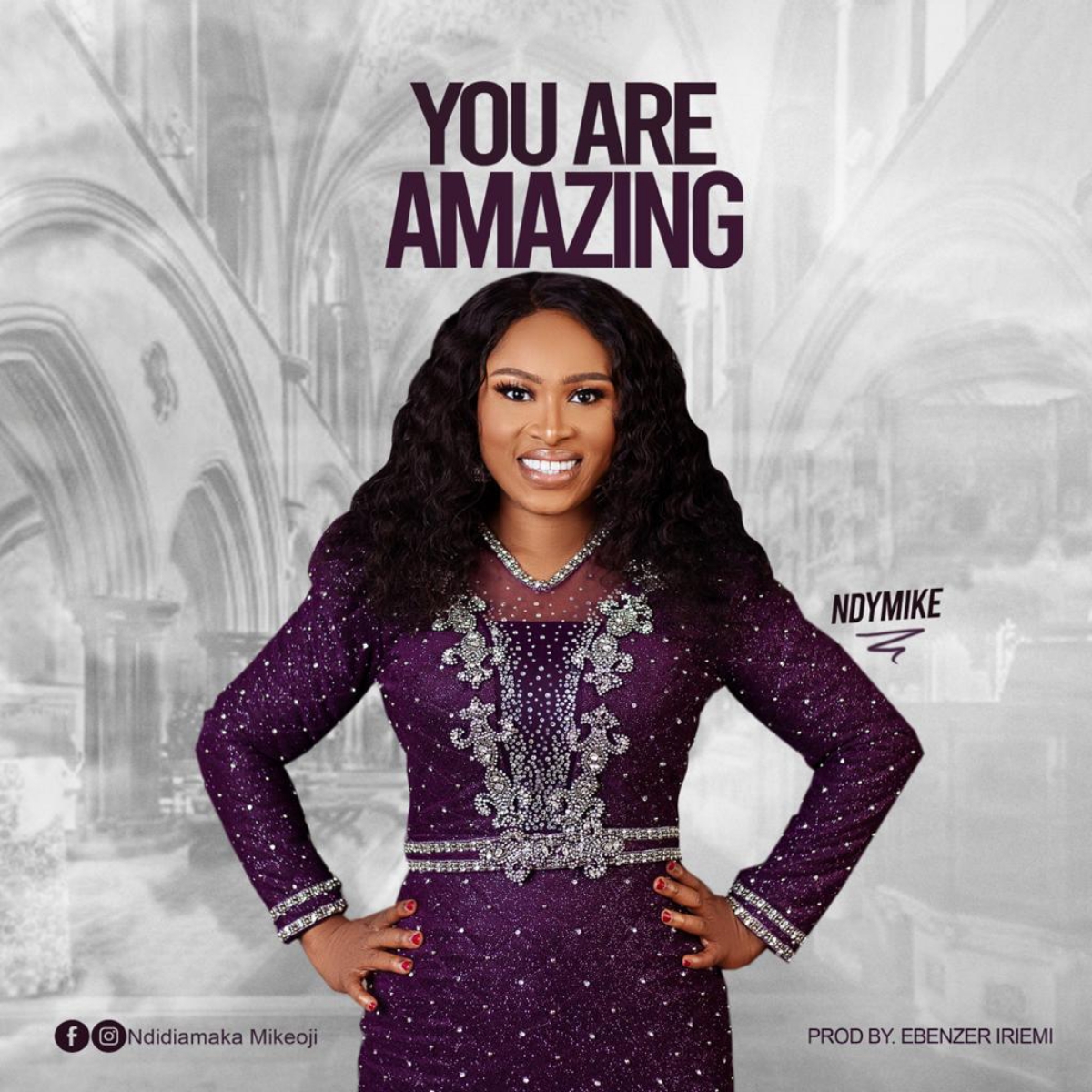 You Are Amazing by Pastor NDYMIKE released to be a blessing to the body of Christ. Pastor NDYMIKE is an amazing minstrel with a mandate in music ministry.
A song writer, a deep worshipper , a minstrel and a lead vocalist.. A pastor, a business woman, wife and a mother whose songs are gotten from the place of koinonia with the Holy Spirit.
She's out with this amazing song of love and thanksgiving to God. Titled YOU ARE AMAZING .
Follow NDYMIKE
Facebook.. Ndidiamaka Mikeoji
Instagram..Ndiiamaka
You Are Amazing Lyrics by NdyMike
For the Life you gave,
Lord i'm grateful,
For this song i sing,
Lord i'm grateful,
All that i have,
Is given by Your Grace,
Okemiri Nebo kwe
You are amazing God.
You turn water to wine,
Amazing God,
You walked upon the sea,
Amazing God,
You do what no man can do,
Amazing God,
Agada gbachiruzo mo
You are amazing God, eh!
Chorus
You are Amazing,
You are amazing God,
Eze ndi eze
You are amazing God,
You are amazing,
You are amazing God,
For all You have done,
Lord i am grateful