You Alone by Princess Ucho (Mp3 Download & Lyrics)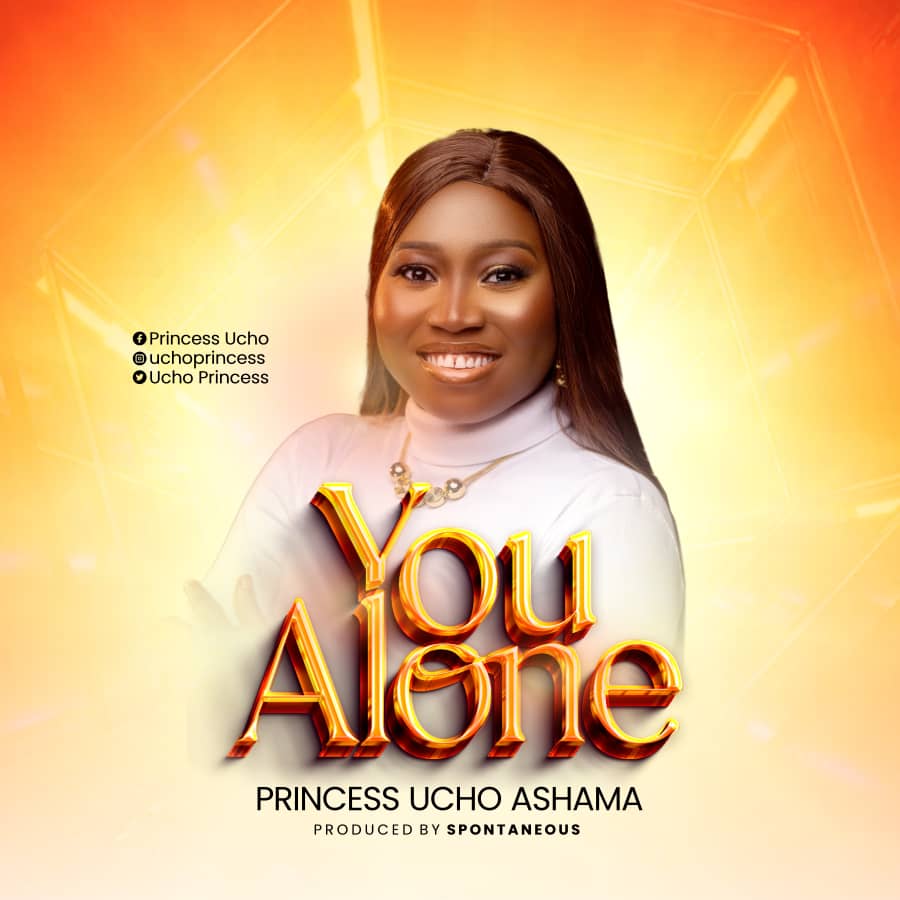 Nigerian Gospel music minister and recording artist Princess Ucho Ashama releases her fourth single titled "You Alone" produced by Spontaneous.
Her previous single titled "Yaweh" was a huge blessing to all those who listened to it.
Psalm 89: 1″I will sing of the LORD'S great love forever; with my mouth I will make your faithfulness known through all generations.
89:2 I will declare that your love stands firm forever, that you established your faithfulness in heaven itself.
I pray that this song will bring us to the remembrance of God's Unending goodness in our lives and that he alone deserves our worship.
Download You Alone by Princess Ucho below
Video: You Alone by Princess Ucho Ashama
You Alone Lyrics by Princess Ucho
You are worthy
Jesus
You are faithful
You are kind
Your love is true
Your word is true
Thank you
Jesus, for all you have done for us
Thank you
Jesus, for another time in your presence
You alone deserve all the glory
You alone deserve all adoration
You alone deserve all my worship
God.
You alone deserve the lifting of my hands
You alone
All the earth adore you
Nations worship
Lord, you reign enn
At the mention of your name o Every knee bow
Every tongue confess
At the mention of your name o
Every knee bow down
Every tongue confess
You alone deserve all the glory. You alone
You alone deserve all my worship. You alone
You alone deserve all adoration God
You alone
You alone deserve the lifting of my hands
You alone
As I praise you
Miracles happen
As I praise you
Testimonies abound
As I praise you
I see healings everywhere
You alone deserve it
You alone deserve my praise
As I praise you
Blind eyes open
As I praise you
Miracles abound
As I praise you
I see your presence everywhere
You alone deserve it
You alone deserve my praise
The heavens declare the glory of Our God
The firmaments proclaim his handwork
You keep fighting for me
You keep winning for me
Now I'm more than a conqueror
You alone