Unchangeable God by Toyin Ogunniyi (Mp3 Download & Lyrics)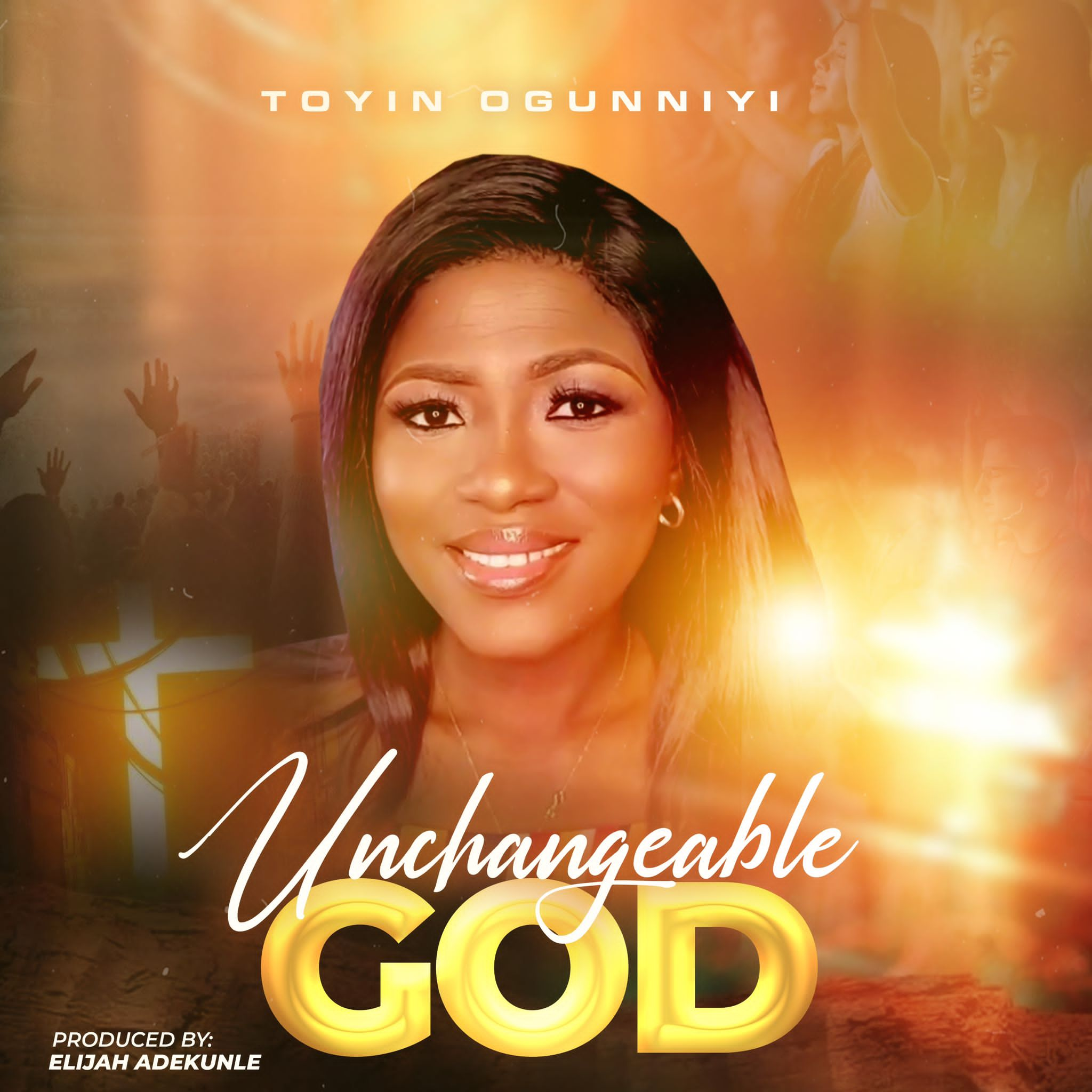 Popular gospel Artiste Toyin Ogunniyi releases brand new song titled "Unchangeable God".
A powerful song that stirs and reminds every listener that God is ever faithful in every season and situation.
This song brings every listener into God's presence in an atmosphere of worship and reverence.
Download Unchangeable God by Toyin Ogunniyi below
Unchangeable God Lyrics by Toyin Ogunniyi
Chorus
You are the Lord you never change
Hallelujah Lord you reign
We lift our voice to worship you
You are God you never change 3x
Verse one
God of miracles you are
You will do it all again
Nothing is impossible with you
You are God you never change
Chorus
You are the Lord you never change
Hallelujah Lord you reign
We lift our voice to worship you
You are God you never change
Verse Two
Lead: You are the Lord
Response: You never change
You are our God
We trust in you
You will do exceeding abundantly and even more
Lead: You are the Lord
Response: You never change
Lead: Oh oh oh oh
Response: You never change
Hallelujah Lord you reign
We lift our voice to worship you
You are God you never change
Lead: You are my God
Response: You never change
Lead: Same Yesterday same today and forever more
R: You never change
L: Your words remains the same
R: You never change
L: You are my God
R: You never change
Chorus by Lead
You are the Lord you never change
Hallelujah Lord you reign
We lift our voice to worship you
You are God you never change