The Only One In Your Class Remix by Felix Jimmy And Peterson Okopi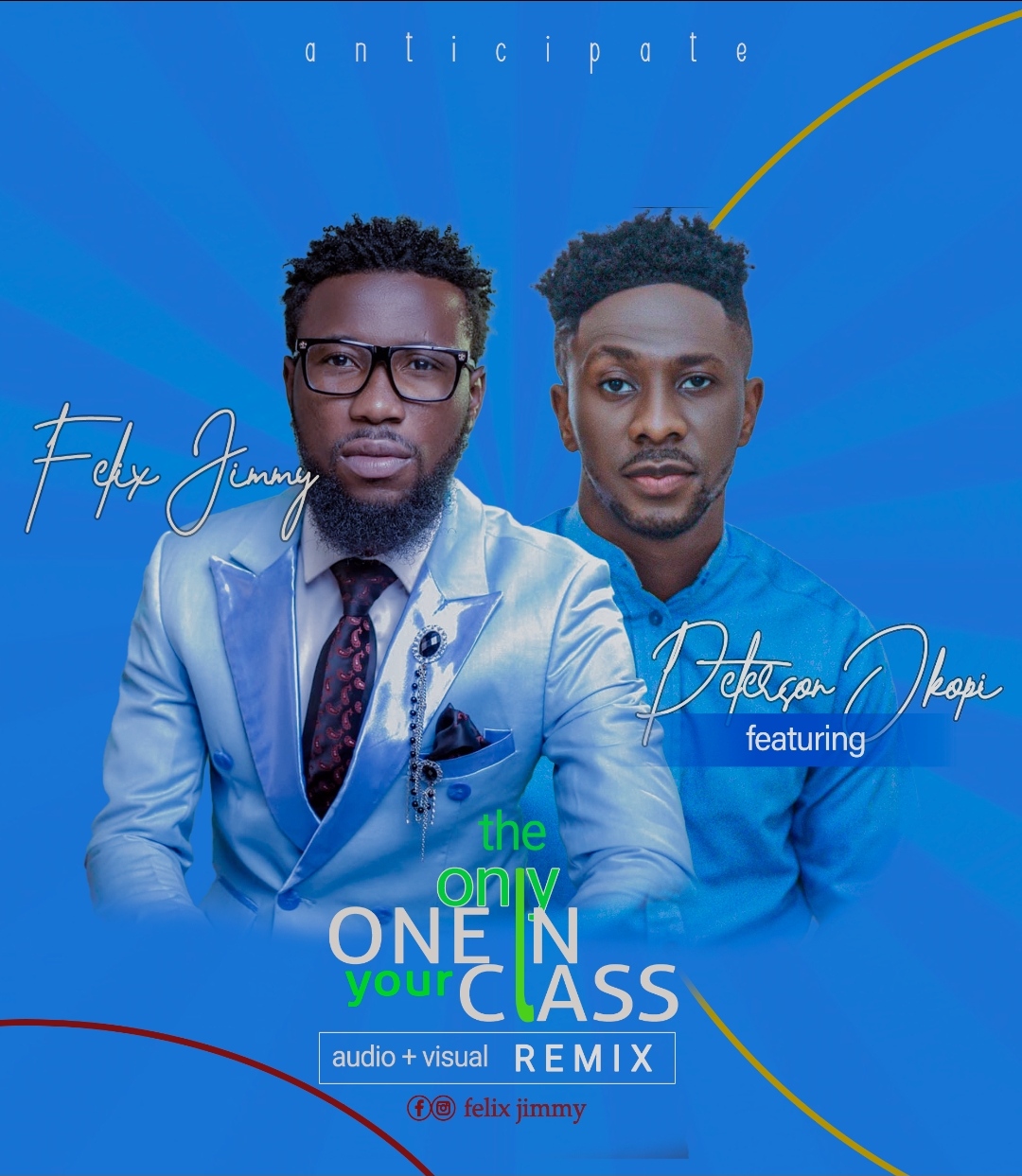 Gospel Music Collaboration of the year. This is the most anticipated gospel collaboration of the year as Abuja Based gospel music minister Felix Jimmy, crooner of the fast spreading gospel song "The Only One In Your Class" teamed up with Lagos Based Award Winning Gospel music minister, Peterson Okopi for the Remix of the song "The Only One In Your Class"
The combination of Felix Jimmy and Peterson Okopi on this song gave the song an usual expression. It is such a blessed sound.
The remix of the song was recorded in Lagos Nigeria and produced by Fast Rising Music Producer Tosin Afolabi of ProTunez and A&R by AMACHREE SUPERSTAR.
The Only One In Your Class Remix is scheduled for release on the 23rd of August 2023.
Wait for it and pray along as we anticipate this blessed sound