The AntiChrist System – Apostle Joshua Selman Nimmak (Download Mp3 Now)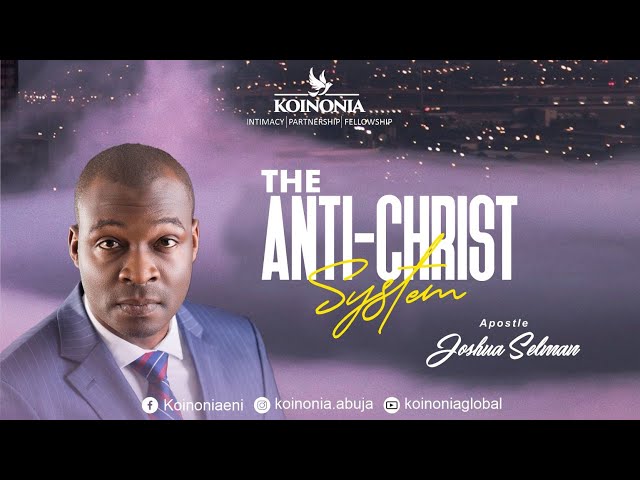 Download Koinonia Message"The AntiChrist System" by Apostle Joshua Selman Founder Of Eternity Network International.
Apostle Joshua Selman Nimmak – an Anointed Minister and Revelational Teacher of the Word of God. He is the founder/leader of Eternity Network International (ENI) and convener of Koinonia – a weekly program where people come to experience WORSHIP, WORD, MIRACLES, AND LOVE, experience true intimacy with the Holy Spirit and learn to be with Him, be like Him and represent Him.
Download The AntiChrist System by Apostle Joshua Selman Nimmak below
Watch This Video Now