Casting Crowns – Start Right Here (Mp3, Video & Lyrics)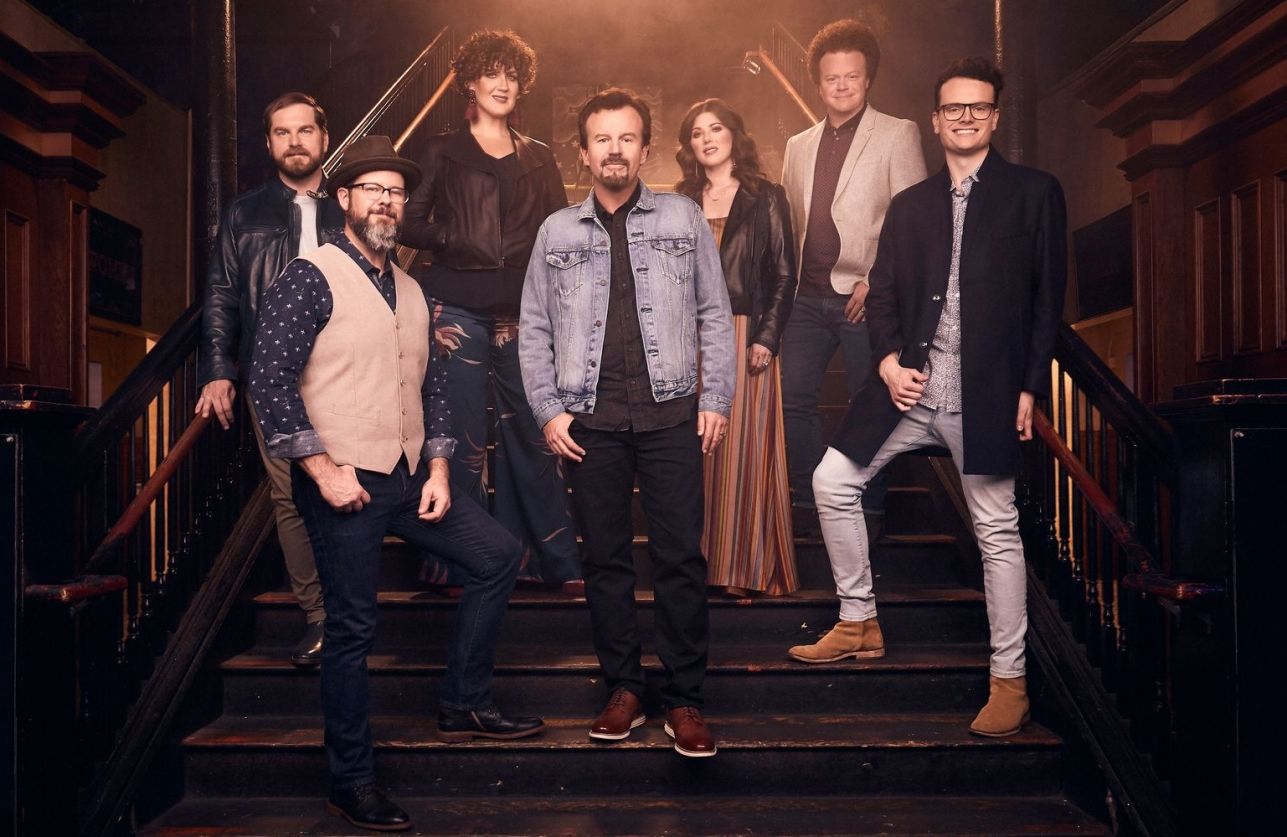 GRAMMY-Award winning and multi-RIAA Platinum-selling group Casting Crowns have partnered with chart-topping hip-hop artist KB to create an anthem-like version of the group's single, "Start Right Here." The creative take on the song is available today. Today (Feb 5), the official lyric video is released, which can be viewed below.
"I feel united with Casting Crowns as co-conspirators for the Gospel," shares KB. "It was an honor to be invited to contribute to this powerful appeal to the Church's greatest purpose – reflecting the glory of God over all things!"
The song can be originally heard on the group's hit 2018 album, Only Jesus. The album version is the current radio single and is already a Top 10 single and has more than 11.5 million streams to date. The lyrics are impactful and this new version showcases the message in a new light.
"I have been a KB fan for years," says Mark Hall frontman of Casting Crowns. "He loves Jesus, he loves people, and he loves God's word. It's an honor to join with him and speak the truth in love to the church. Change that lasts has to start with God's people!"
Download Start Right Here by Casting Crowns below
Video: Start Right Here by Casting Crowns
Start Right Here Lyrics by Casting Crowns
Who do you say that I am?
Where do you say that I stand?
Am I force for the strong man
Or a voice for the silenced
I am near to the projects
In the field with the migrants
I am never out of office
Give me all that they've forgotten
Who do you say that you are?
To be known by our love
Or be known by who we vote for
America is not enough
Kingdom for the whole world
Want a king or a politician?
Make your politician king
Skip the least of these
But we wanna see the hearts set free and the tyrants kneel
The walls fall down and our land be healed
But church if we want to see a change in the world out there
It's got to start right here
It's got to start right now
Lord, I'm starting right here
Lord, I'm starting right now
Coffee in the lobby
We watch our worship on a screen
We got a Rockstar preacher
Who won't wake us from our dreams
We want our blessings in our pocket
We keep our missions overseas
But for the hurting in our cities
Would we even cross the street?
But we wanna see the hearts set free and the tyrants kneel
The walls fall down and our land be healed
But church if we want to see a change in the world out there
It's got to start right here
It's got to start right now
Lord, I'm starting right here
Lord, I'm starting right now
Yeah, I pay my taxes to Caesar, but Jesus has my allegiance
If I am to be named with any people, first name me with the Kingdom
Salvation in the might of God, all He needed was our weakness
Love is undefeated
And it's where's the King is seated
It's got to start right here
It's got to start right now
Lord, I'm starting right here
Lord, I'm starting right now
It's got to start right here
It's got to start right now
Lord, I'm starting right here
Lord, I'm starting right now