Sorry by Chidex Obani (Mp3 Download, Video & Lyrics)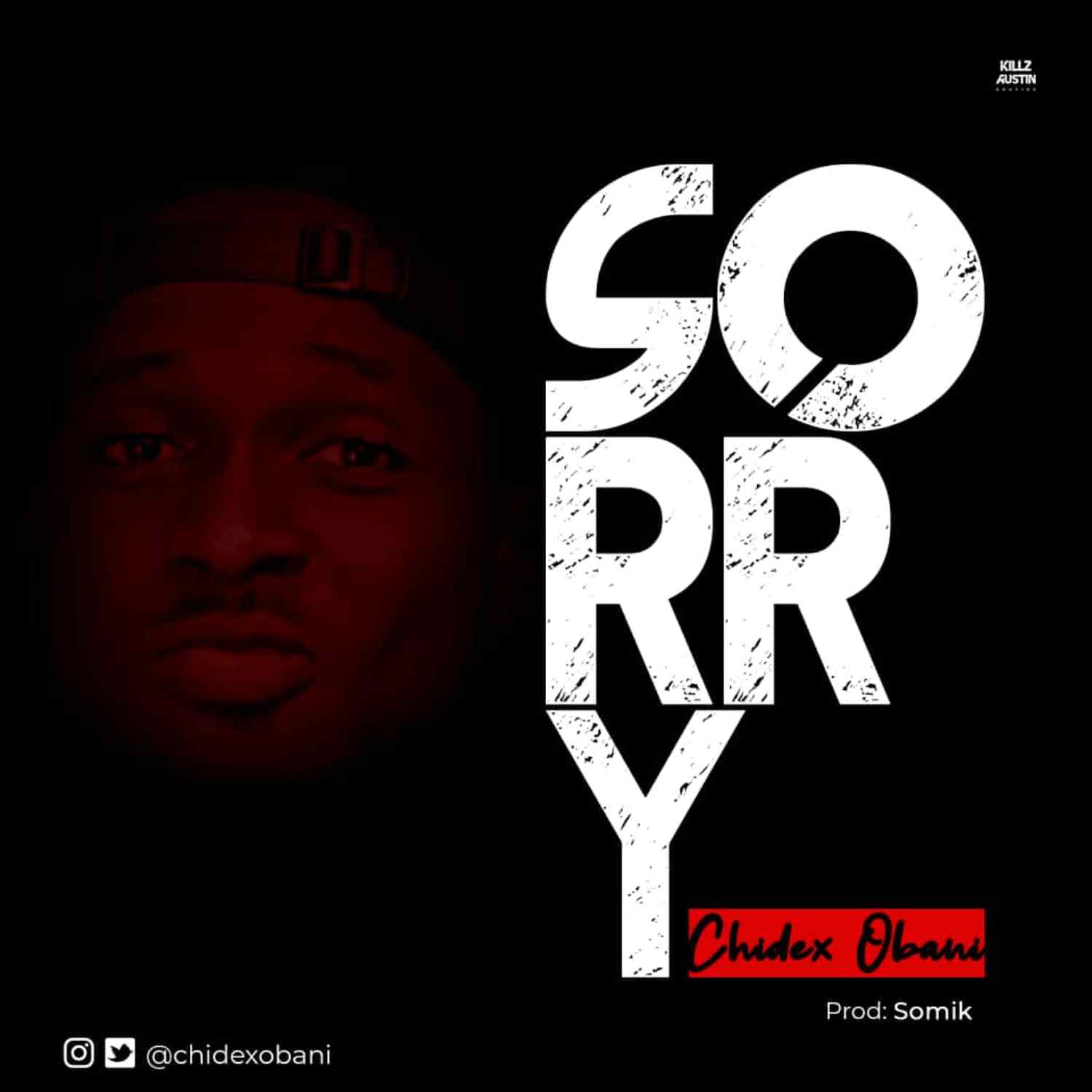 Chidex Samuel Obani (aka Mr SWAG) releases a new brand single titled "Sorry". The fast paced dance track has a strong evangelical undertone that captures the sorrowful state of life without Jesus Christ. Laced with a lot of humour and rhetoric, the song is bound to be a national street anthem in no time.
Chidex Samuel Obani (aka Mr SWAG) is a Nigerian Contemporary gospel artiste, songwriter and comic act from Imo state. Born into a musical family known as "ONE FAMILY VOICE", Chidex is known for his energetic, engaging and radical way of praising God. He has released a good number of powerful songs to his credit, namely BLOOD OF JESUS, I HAVE A FRIEND, HE TURNED IT, SWAG, amongst others.
Download & Listen to Sorry by Chidex Obani below
Video: Sorry by Chidex Obani
Sorry Lyrics by Chidex Obani
CHORUS
If you no get jesus for your life oh, Sorry
And you no dey read your bible, sorry
You no sabi pray and fast oh, sorry
But every time you dey always dey idle, Sorry
If you no know say jesus na the best, sorry
And in your life he's not the first, sorry
Come make I tell you the latest
Eh, Your name na Sorry.
If you no dey Pay your tithe oh, sorry
and you no dey give your offering, sorry
You dey like to take you no dey give oh, sorry
But every time you go dey pray for blessing, sorry
If you no dey like to dey praise God, sorry
Or you dey hustle without God, sorry
My brother without him in this world ehh your name na sorry…
(Verse 1)
You gat to let them know say you're serving a living God
Faith dey come oh by hearing the word of God
So when your pastor dey preach make you concentrate
No be the time wey you go dey sleep
So when the devil comes he no go penetrate
You gat the powers so demonstrate it…
Jesus na my onyeoma
Omega na my opomulero
His love is over me
He took me as his own
Is not because I'm worthy
Is just because of grace oh
(Chorus)
(Verse 2)
West East South I don dey tour
Top striker I don dey tour
Got no stress I no fit sweat
Cos Jesus Christ's my number one
See I no come here to come dey look face
I can't close up I no be toothpaste
Only God name him be latest
His only son name him be greatest
My God too big abeg give me space
You see me you come dey bone face
I no get time to come dey run race
Can't you see I'm saved with amazing grace
Okwa chukwu n'edum aga chinedum
Obuya n'azam ekpere chianugo
Even when I'm feeling like ike agwugo
I still get up and I nye ya otito
(Chorus)
No dey press phone for church oh.