Nonso – Austin Adigwe (Mp3 & Video)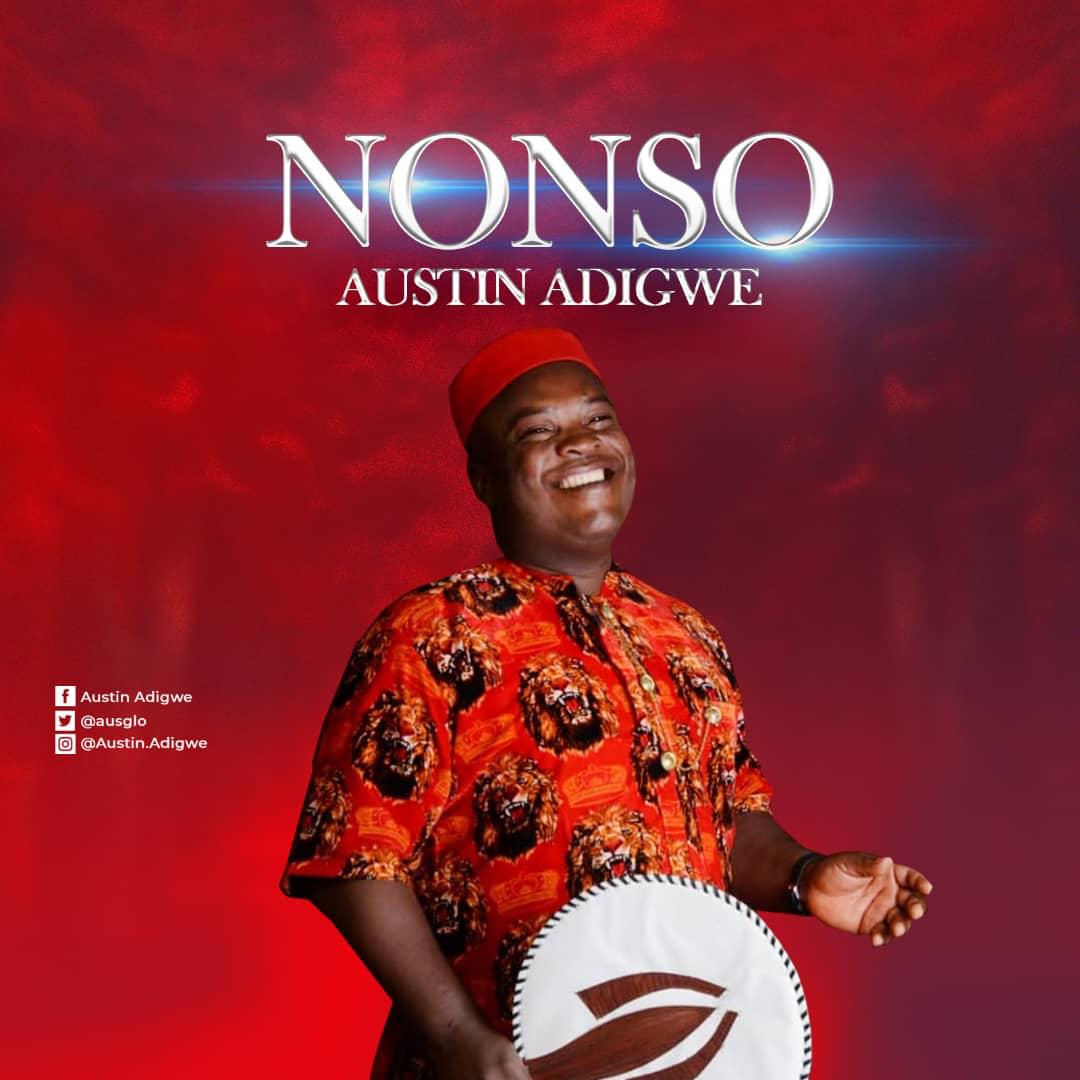 Download Nonso by Austin Adigwe
There is no better way to enter 2021 than with a triumphant song of Thanksgiving for how God led us through the turbulent 2020. Who would have thought that 2020 would ever end with humanity still standing strong in the face of the Pandemic. Inspired by grace and unending love of God, the Nigerian Award winning Gospel singer, Austin Adigwe releases yet another inspired Gospel song titled "Nonso" meaning God is by my side.
The song is in appreciation of God's mercies, protection and blessings in the face of life's worries and troubles. This is a song for all seasons and ages, it reinforces the beauty of good melody infused in Godly lyrics.
Austin Adigwe is from Delta State and a true lover of Christ.His passion for music began in his early childhood, as a Chorister in the Church and Band boy in the School Brass Band.  Transiting from having mere passion for music to full fledged Gospel music minister was accelerated by his unflinching quest to impact lives and draw souls closer to God.He was recently honoured by the Nigeria Silent Hero Awards in the music category at Sheraton Abuja, for the contribution of his songs in restoration of love and hope.Austin Adigwe has performed in Concerts, Churches and Social events
He holds B.Sc in Economics from Lagos State University and M.Sc Economics from University of Lagos. Austin is currently a P.hD Student of Economics
Austin works in the financial sector which he combines with part time lecturing at Lagos State Polytechnic and Gospel music ministration.
Lyrics Video: Nonso – Austin Adigwe