Na You by Zickypog (Mp3 & Lyrics)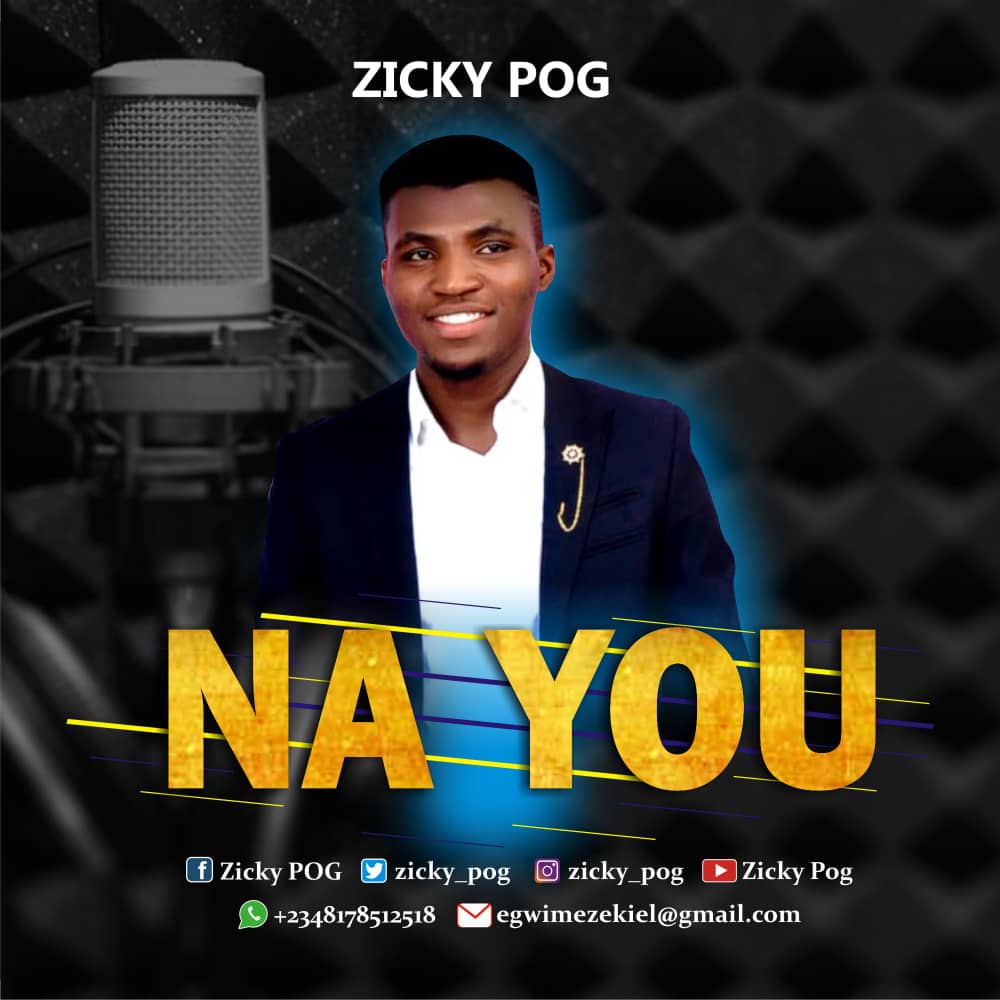 Zickypog, a Sensational Nigerian gospel singer dishes out new single 'Na You'.
The song NA YOU was an inspiration from above after seeking and searching for personal joy, happiness, help, love, care, satisfaction from family, friends, loved ones, religion but got disappointed at every end but as soon as I turned to Jesus, He gave me double of all I desired that men couldn't give. There and then I understood the scripture that says seek ye first the kingdom of God and His righteousness and everything else will fall in place. Truly the arm of flesh will fail but Jesus will meet that every need.
Download Na You by Zickypog below
Na You Lyrics by Zickypog
Call: Jesus Na you ooo 2x
Res: Na you
Call: Na you dey make me shine ooo
Res:Na you
Call: Na you dey make me smile oo
Res: Na you
Call: Na you still give me life ooo
Res: Na you
All: Jesus Na you ooo
Na you.
Chorus: Na you ooo, Na you 4x
Jesus Na you ooo,
Na you.
Bridge: What no one can do, Jesus can do
What no one can say, Jesus can say
Who no one can heal, Jesus can heal
Who no one can save, Jesus can save
Back to Chorus.