Have Your Way – Deborah Odioko Ft. Ruth Elomobor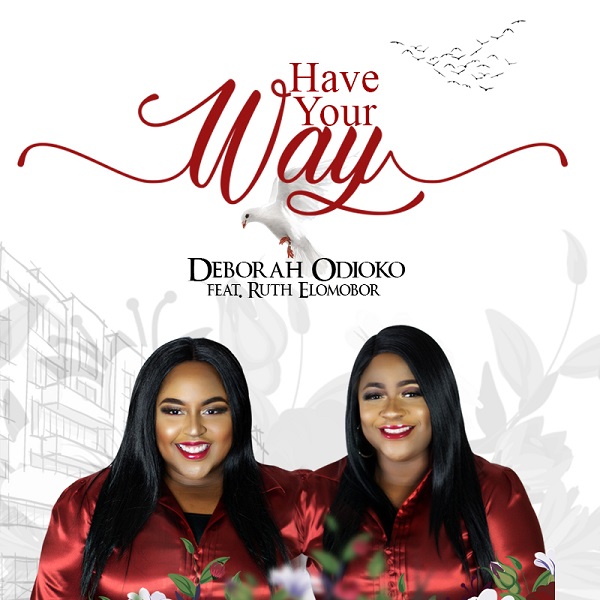 United State based Gospel artiste, Deborah Odioko in collaboration with Ruth Elomobor releases a brand new single titled – "Have Your Way".
'Have Your Way' is a contemporary gospel song of consecration unto the Lord. It serves as a reminder to believers on the importance of yielding to the will of the father in our lives which may not always be easy but guarantees positive results.
"Obedience to God may not always be easy but through the help of the Holy Spirit, everything is possible and we are empowered to obey which gives us victory in life" – Deborah Odioko.
'Have Your Way' is produced by Jung Jacob Song for Blackbox Studio.
Deborah Odioko, also popularly referred to as 'Queen Dee' and daughter of Bishop Godwin Elomobor is an urban contemporary Gospel musician and songwriter.
She began her music career in 2016 with the release of her debut single "Air that I Breathe" along with a follow up music video which received a lot positive reviews.
As a worship minister and preacher of the gospel, Deborah's mandate is to bring healing, light, and hope to people through her music and her words, whether written, spoken or sung.
She has a burning passion to communicate the richness of the Gospel of Christ Jesus to her listeners and hopes that through her music people will encounter the transformative power of Christ to love God, love people, and live life to the fullest.
Download & Listen to Have Your Way by Deborah Odioko Ft. Ruth Elomobor below