Halleluyah by Bolaa Fola (Mp3 Download & Lyrics)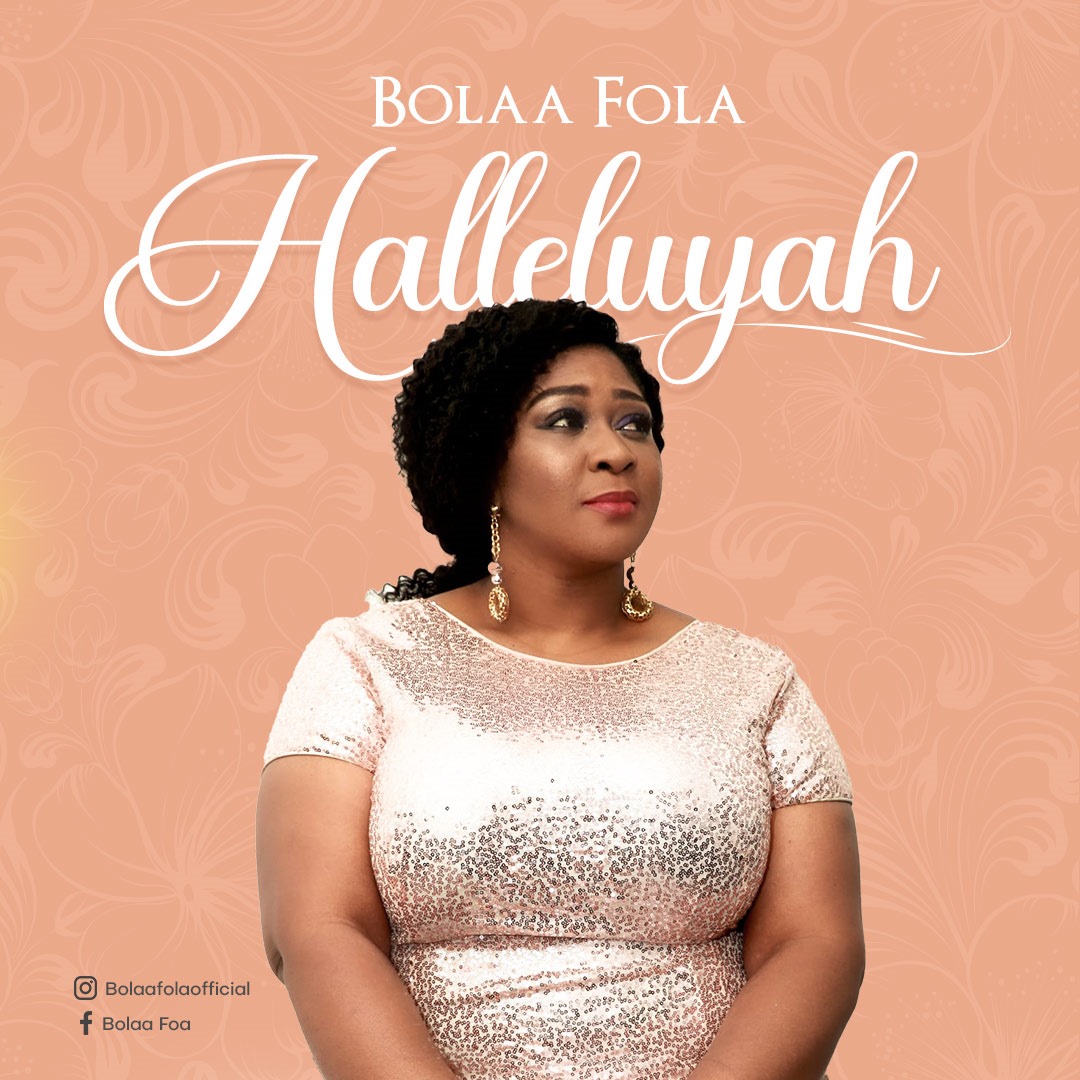 UK based Nigerian Gospel singer Bolaa Fola is out with her latest offering titled "Halleluyah."
The mid-tempo paced Pop single which is laced with Contemporary Gospel element is a song of gratitude, praise and stirs up an atmosphere of joy and celebration.
Bolaa Fola not only speaks from gratitude but also from the worthiness of the Supreme One to receive the glory, honour, power, riches, wisdom, strength and blessings as His word revealed in the book of Revelation.
She quotes the book of Psalm 135:3:
"shout halleluyah! because God's so good. sing anthems to his beautiful name."
Download Halleluyah by Bolaa Fola below
Halleluyah Lyrics by Bolaa Fola
Halleluyah Jesus
to you be glory and honour
Halleluyah yaweh
To you be glory and honour.
(The Lord is good and
his mercy endureth forever)
We adore you Jesus
To you be glory and honour 2×
Solo: You reign in plendour Jesus
To you be glory and honour 2×
Chorus
We adore you Jesus
To you be glory and honour 2×
Solo: We lift your name lord Jesus
To you be glory and honour 2×
Chorus
We adore you Jesus
To you be glory and honour 2×
Solo:
You won my heart
You 've been lifted high
You are God alone
There is no one like you
You are so good
You died on the cross for me
Lord you gave it all
I will bless you
I pledge my aligence to you
You are the one who won my heart
I pledge my aligence to you
I bow down before your throne
To sing Halleluyah
To You Jesus
Halleluyah to you Jesus
Halleluyah Jesus
To you be glory and honour
Halleluyah Yahweh
To You be glory and honour