[Event] ATMOSPHERE OF JESUS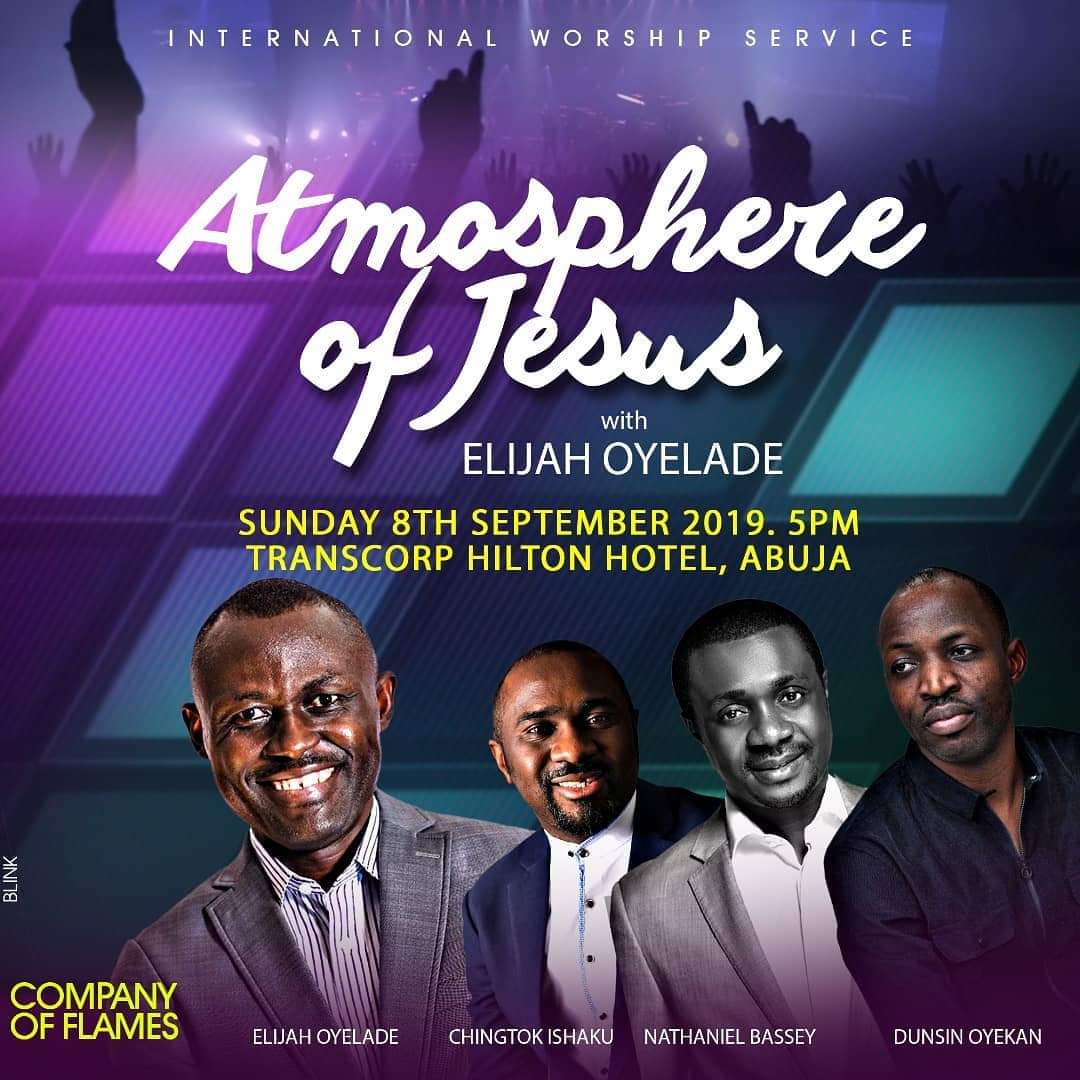 ATMOSPHERE OF JESUS with ELIJAH OYELADE
Elijah Oyelade, a man driven with strong passion to see the reality of the manifestations of God in our days like it was in the bible days. He believes in the release of the transforming power of God through the preaching and singing of the word of God.
Elijah Oyelade is a deep worshipper, a worship leader, a pastor, a teacher and a song writer, most notable for the deep lyrical content of his songs. His worship lifestyle and songs is impacting and inspiring many around the world.
Under God by grace through the ministry of the spirit he is being privileged to write great song such as ..Glorious God, The Way You Father Me, Emmanuel, Take Me To The Place, Spirit Pray etc. He just finished a live audio recording of a new album to be released soon.
The Atmosphere of Jesus is the atmosphere of intense worship, spiritual awakening, divine encounters, love, joy, wonders and miracles.
Join us , @nathanielblow ,@pastor_chingtok and @dunsinoyekan as we pour out our love on God in sessions of intense worship.
date: 8th September 2019
venue: Congress Hall, Transcorp Hilton, Abuja
Time: 5pm
#internationalworshipservice
#atmosphereofjesus
#September8
#elijahoyelade
#nathanielbassey
#chintokishaku
#dunsinoyekan
#companyofflames