Atogbojule (Dependable God) by Da Gold & Wumi Gold (Mp3,Video & Lyrics)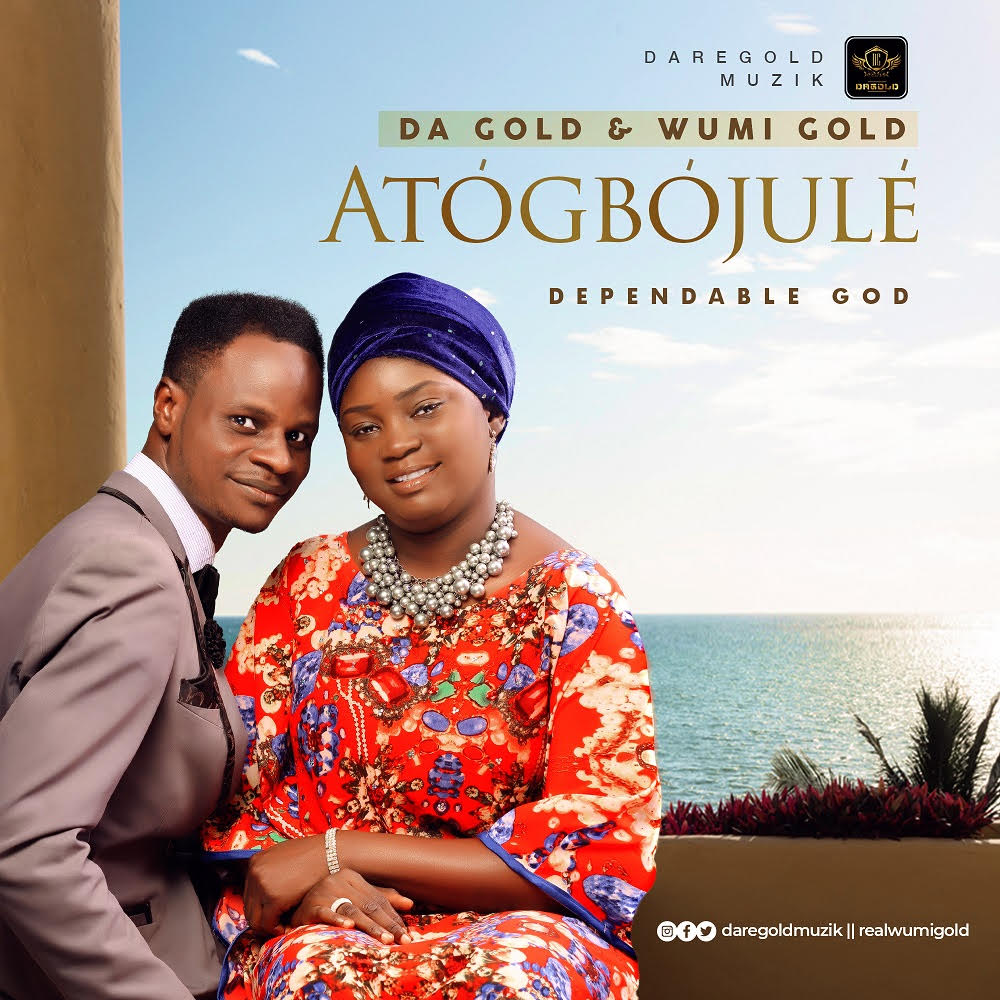 The song "Atogbojule (Dependable God)" by Da Gold and Wumi Gold, is a song of healing and signs and wonders that has been a blessing to many.
Ephesians 3:20 says that "God is able to do exceedingly and abundantly above all that we ask or even imagine." God brings the particular passage to live through the lyrics of the song.
Many have testified to the wonderous wonders of God as the song was ministered. The barren has taken in via singing this song on stage. Stubborn headache has disappeared while singing this song, someone regained strength and many more miracles.
"I pray for you reading this post that as you believe in the name that is above every other name, let the word of God be made manifest in your life in Jesus name." – Da Gold and Wumi Gold.
Dare Olabintan Gold also known as Da Gold is a gospel music minister born in Lagos, Nigeria. He started his career as a music minister in Kaduna. He studied music in Peter Kings College of Music Lagos and also studied Mathematics in University of Abuja, Nigeria.
Da Gold is a music director, an instrumentalist, a songwriter and also a minister with passion for the things of God and humanity.
He's married to Wumi Gold and God has blessed them with a child.
Presently he serves as a music minister in R.C.C.G Christ the Way assembly in Basic Estate, Lokogoma, Abuja, Nigeria.
Atogbojule (Dependable God) by Da Gold & Wumi Gold Mp3 Download
Video: Atogbojule (Dependable God) by Da Gold & Wumi Gold
Atogbojule (Dependable God) Lyrics Da Gold & Wumi Gold
Atogbojule (Dependable God)
Atogbojule (Dependable God)
Kile oleshe ehah Atogbojule
(There's no impossibility in you dependable God)
Tale ojulo ehah Atogbojule
(You're bigger than all situation dependable God)
Verse:
Jesus the miracle working God
Afflictions bowing down at the mention of your name
Arabataribiti God you've won the battle(Mighty God you've won the battle)
Kile oleshe ehah Chukwu obimo
(There's no impossibility in you Jesus the love of my life)
Tale ojulo ehah atogbojule
(You're bigger than all situation dependable God)
Aha hahaha ha haha(making jest of that situation)
Tale ojulo ehah atogbojule
(You're bigger than all situation dependable God)