Amanam by Esther Ephraim (Mp3 & lyrics)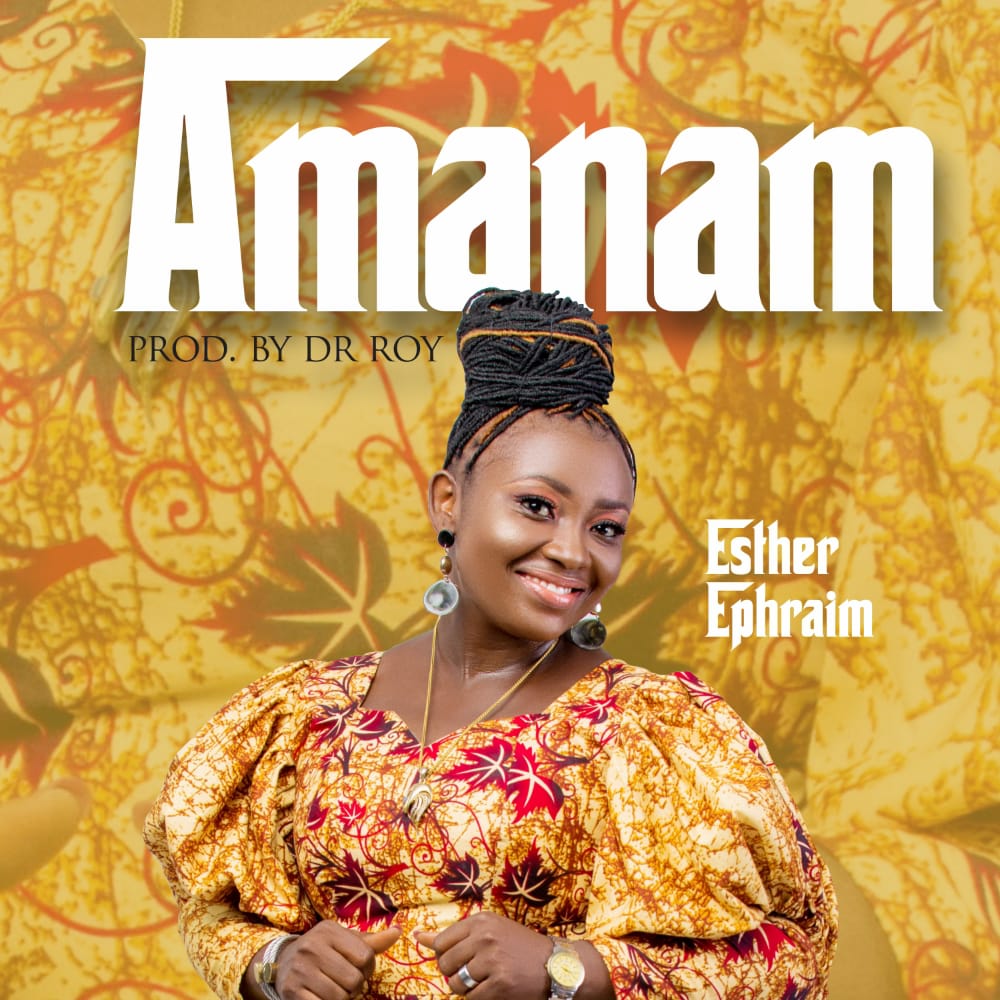 Gospel vocalist and songwriter, Esther Ephraim explores highlife music in this new single titled "Amanam" produced Dr Roy.
Delivered in Efik and Ibibio Language [a language majorly spoken in Akwa Ibom state and neighbouring communities in the Southeastern Region of Nigeria], "Amanam" translates to mean "God has done well" in the English language.
As the year 2020 winds down and the world sets to welcome the new year, offering thanks to God for his protection and provision during the year becomes paramount.
This is a song of Thanksgiving, a song fitting to take the world and ready everyone for the blessings of the coming year, 2021.
Amanam by Esther Ephraim Lyrics
Ayoyoyo Ayoyoyo

Abasi mmi Amanam o

Abasi mmi Amanam o

Abasi mmi Amanam o
Boh Itoro
(2x)
Abasi mmi Amanam o
Abasi mmi Amanam o
Abasi mmi Amanam o

Boh Ekom boh Itoro

(2x)
Kini Ntide Mfon Obong

Kini Nsede Nnasia ye ufien

Ibiaha Siba Nte enye

Ufan Ibaha Siba Nte enye o
Abasi Amanam Aboho

Boh Itoro o
Nmekpeda nmong Ekom Udua

Nmekpedeb Uwem nkpeda nmong okuk

Ima mfo, ima mfo, Ima mfo

Amanam Amanam Aboho

Abasi Amanam Aboho
Boh Itoro o
Chorus (4x):
Itoro Eyene fi o
Andinam mi Nkud Usen Nfin o
Andinam mi Ndu Emem o
Boh Itoro
Akara Eyong, Nkara Isong

Afo Ubiagha ke Owo o

Afo Unamke se Owo Akerede

Boh Itoro o
Bridge:
Edidem o
Edidem boh Itoro (2x)
Boh Itoro o
Chai eh
Edidem mi di boh Itoro

Edidem mi di boh Itoro

Amanam o
Repeat Chorus
Adlips:
Abasi o boh Itoro o
Amanam Aboho
Nkana mbad abah
Toh toh keuyen mmi o
Nmokud Mfon Fo

Awawak ke Idem mmi o
Otomo Abokoh

Abasi mmi o
Anieowo Atiente Afo o
Jesus