OLOLUFE (My Love) by Peggy Chioma Otis (Music & Video)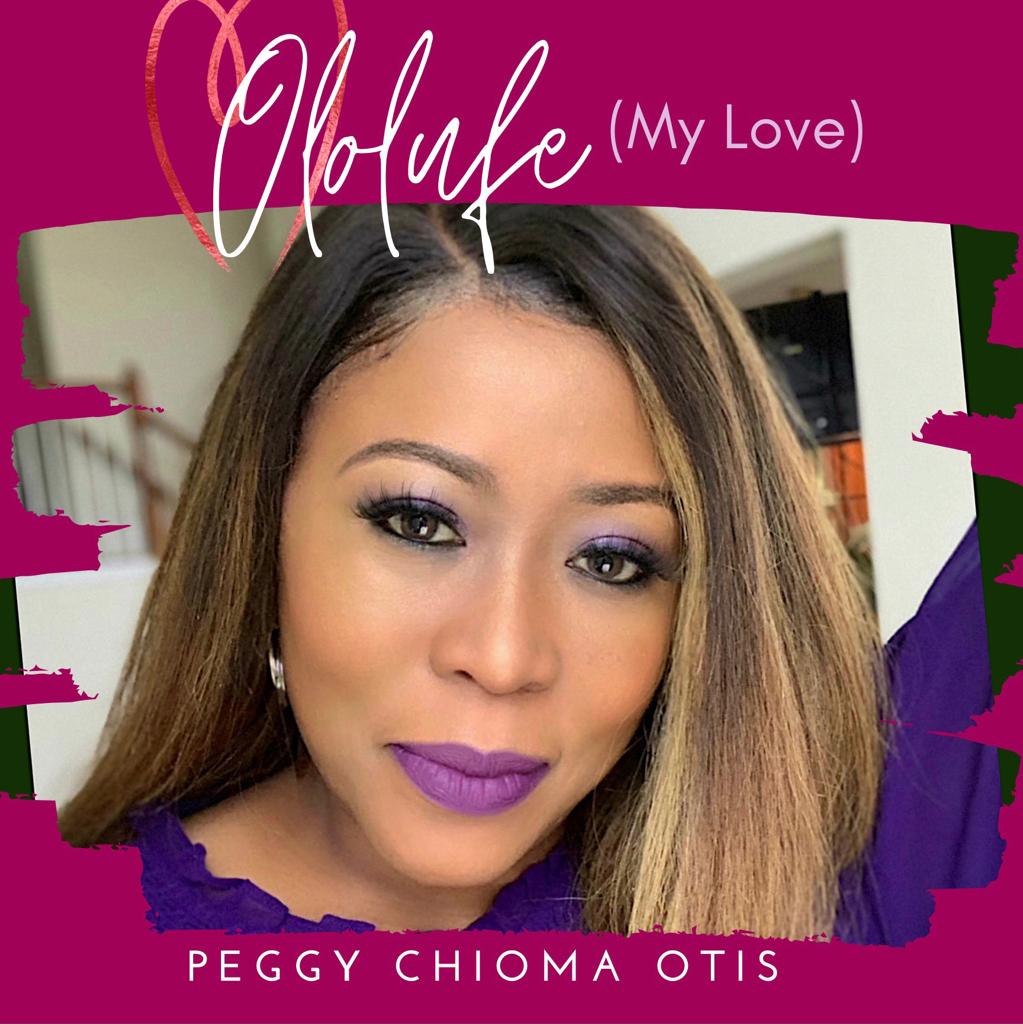 It's not common to see Gospel artistes do romantic songs but someone is changing the narrative with not just one love song but with an entire EP dedicated to love, romantic love between couples. To break the ice, Nigerian-American singer, songwriter and worship leader, Peggy Chioma Otis, releases a powerful danceable love song titled OLOLUFE (My Love). The song was released on Valentine's Day and it is dedicated to lovers all around the world. This sets a pace for her soon to be released EP and we can't wait to hear what she has in store for lovers. Now believers and otherwise won't have to listen to corrupt music for them to express their love, no need for worldly songs at wedding parties, Peggy Chioma Otis has got you with pure love songs! Enjoy!
Peggy Chioma Otis is a Nigerian-American Recording Artist who has been in the music industry for over three decades. Her gift was discovered at the very young age of 12yrs when she was cast to sing in a stage play at the historic Cultural Center Ibadan Nigeria, for a drama production. At that young age, Peggy sang on the huge stage with so such passion and touched hearts while singing without a microphone! Since then, she has pursued her God given purpose with a passion!
Her Debut CD "My Offering" received great reviews and has been a blessing to many! Peggy was nominated 'Artist of the year USA/CANADA 2013' by Africa Gospel Music Awards (AGMA), 'Best Female Artist in Diaspora 2013′ by the Nigerian Gospel Music Awards (NGMA), and 'Best Female Artist in Diaspora 2014' by Crystal Gospel Awards in Nigeria. Her Album "My Offering" was also awarded THE BEST CONTEMPORARY CHRISTIAN GOSPEL ALBUM DECEMBER 2013 by The Akademia Music Awards in Los Angeles California USA. She also performed
her song "Majesty" on the Christian Broadcasting Network(CBN) Turning Point International.
She has served for many years as a worship leader, music director and youth leader in her home church in the United states and in Nigeria. She currently released her first ever love song on Valentine's Day 2021 tittled "Ololufe (My love)". A song she wrote in just two days to celebrate the wonderful love
season. "Ololufe (My Love)" was produced by the Multi-Platnum music producer Dapo Torimiro!
She is currently working on releasing her first ever love songs EP this summer and excited to share her new songs with the world! In her words "Ololufe is a love song dedicated to celebrate this wonderful Valentine season. Please dance to it with your special someone and I hope the song brings joy and love to your hearts today and every single day of the year!
Download & Listen to OLOLUFE (My Love) by Peggy Chioma Otis below
Video: Ololufe (My Love) by Peggy Chioma Otis