Nothing Too Hard by Obiebere (Mp3 Download, Lyrics & Video)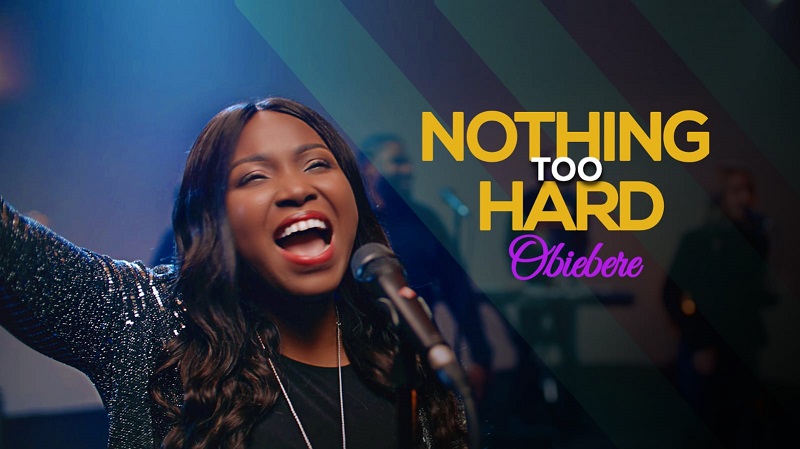 Recording artiste Obiebere releases a brand new single  "Nothing Too Hard". Nothing Too Hard is her first single kicking of her music year.
Nothing Too Hard' is an anthem of praise to our God whose abilities are without limit. The song will serve as a huge source of encouragement to listeners and a tool of worship by the body of Christ across the world.
Obiebere's melodic rendition of Nothing Too Hard is a reminder that when God is involved in the affairs of men there is absolutely nothing to worry about.
Obiebere has previously released great songs like 'How Great You Are', 'Your Love' and 'We Crown You Lord' and many more to come. She is indeed a voice to reckon with.
Obiebere is a devoted & passionate music minister and educator blessed with a loving husband and beautiful kids whom she cherishes greatly.
Download and listen to Nothing Too Hard by Obiebere below
Video: Nothing Too Hard by Obiebere
Nothing Too Hard Lyrics by Obiebere
Verse:
Who is there like you o Lord
All that you are is marvelous
You make something out of nothing
Ashes you turn to beauty
Who can fathom all of your wondrous deeds
Chorus:
There is nothing too hard for God
He's still doing wonders
There is nothing too hard for Him
Champion of heaven all powerful
All sufficient one
Mighty God we stand in awe of you
(Repeat verse, repeat chorus twice)
Bridge:
My God is bigger than any mountain
He's got all power, right in the palm of His hands
( 3 times)
( back to chorus)