My Praise by Austin Adigwe (Music & Video)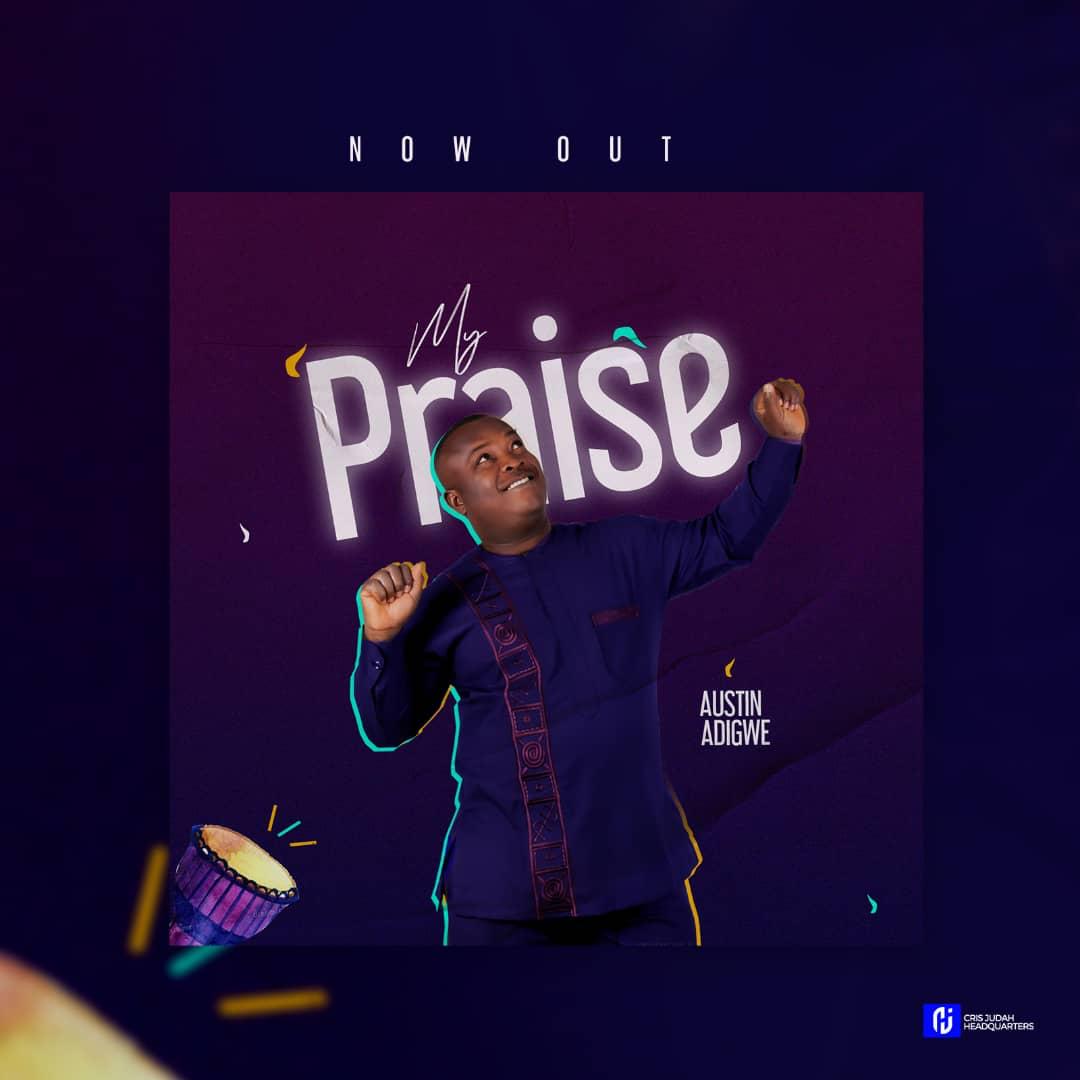 Highly anointed Minister of the Gospel, Austin Adigwe has delivered to us yet another mega praise filled song and he has decided to title this one "My Praise".
Austin Adigwe who hails from Delta State in Nigeria is a true lover of Christ and it is evident from his passion for music which began in his early childhood, as a Chorister in the Church and Band boy in the School Brass Band. Transiting from having mere passion for music to a full fledged Gospel music minister was accelerated by his unflinching quest to impact lives and draw souls closer to God.
His journey into the gospel music ministry has been remarkable and filled with great songs and messages. Still enjoying massive audiences with Jesus Never Fails, Chioma, Nonso, You Alone Can Heal and many other great songs, He blesses his listeners yet again with this powerful praise song titled "My Praise". This new song would surely get you on your feet, dancing, filled with joy and praise for the goodness of the Father.
Austin Adigwe has performed LIVE in various Churches and social events, He was recently honoured by the Nigeria Silent Hero Awards in the music category at Sheraton Abuja, for the contribution of his songs in restoration of love and hope.
"My Praise" by Austin Adigwe is out already on all major streaming / downloading Platforms and I'm sure you have a lot of things to praise God for, get plugged in now as you dance and render all praises to the King of Kings.
Download & Listen to My Praise by Austin Adigwe below
Video: My Praise by Austin Adigwe