Discovering Treasures Conference 2021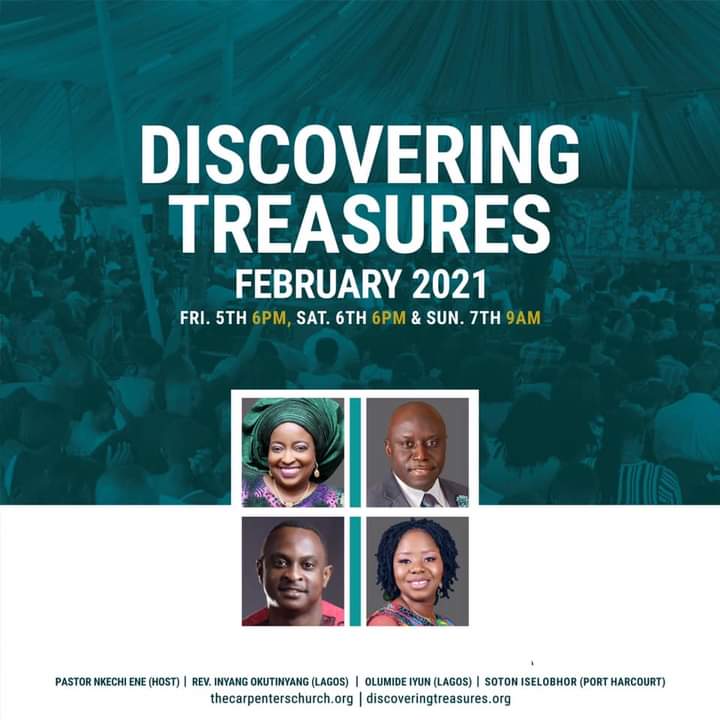 Discovering Treasures is an annual word conference organized by The Carpenters Church, which usually takes the city of Port Harcourt by storm.
The presiding pastor, Nkechi Ene (Mrs), is an anointed minister of the gospel and she is also the host of the award-winning television and radio program, Freshdew.
Over the years, this annual conference has been of immense blessing to the body of Christ, and this year's edition promises to be much more.
Alongside the host, other anointed ministers in the likes of Rev. Iyang Okutinyang, Olumide Iyun and Soon Iselobhor will be present to dish out God's word.
This conference commences from Friday, 5th February at 5pm, through Saturday, 6th February, same time and Sunday, 7th at 9am. Venue: The church's auditorium.
Come Discover Treasures.
Come one, Come all.