Believe Me by Henrysong ft. Najite (Mp3 Download & Lyrics)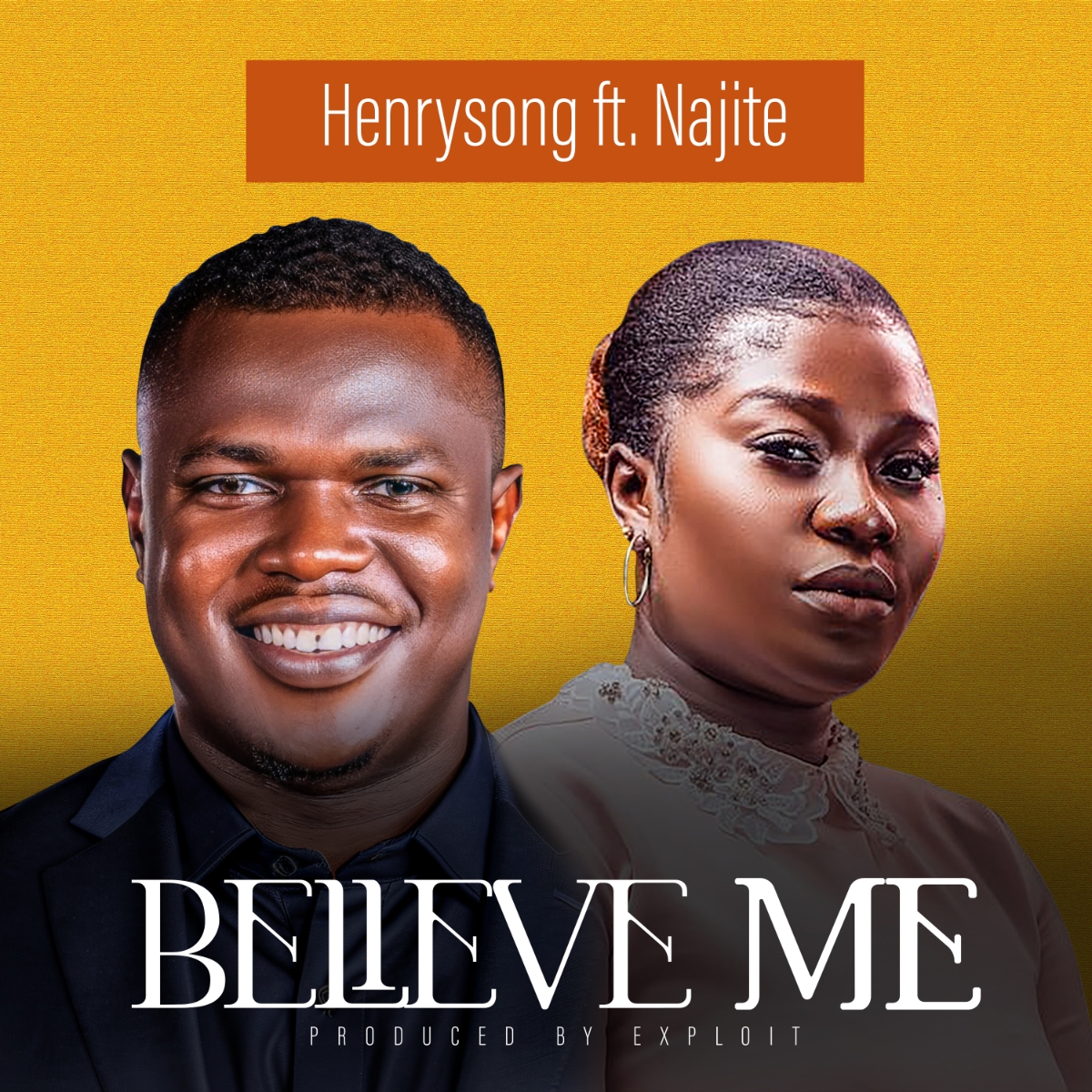 Henry Ezenwa popularly known as Henrysong is a talented singer and songwriter who has recently dropped a captivating new song titled "Believe Me".
This incredible record is an absolute must-have for your playlist, as it showcases Henrysong's remarkable musical prowess and heartfelt lyrics.
What makes this song even more special is the collaboration with the renowned Najite. Both artistes deliver scintillating verses that perfectly complemented Henrysong's soul-stirring vocals.
The production of this masterpiece was expertly handled by the talented Exploit, who flawlessly brings out the essence of the song.
Without a doubt, "Believe Me" is a song that will touch your heart and uplift your spirit. It is a testament to Henrysong's ability to create music that resonates deeply with listeners..
Oh oh oh oh oh
Download Believe Me by Henrysong ft. Najite mp3 below
Believe Me by Henrysong ft. Najita
Believe me God has been so good to me
(VERSE 1)
Even when I don't deserve Your love
You keep chasing after me
Who am I that You are mindful of me
Your love was so great that You gave Your life for me
No greater love than the love of my father
(CHORUS)
See how far You have brought me
Lord I want to testify
(Believe me God has been so good to me)
You took my sins away and You rolled my pains away
(Believe me God has been so good to me)
You have turned my water to wine
You have given me victory
(Believe me God has been so good to me)
I love how You father me
Lord I'm so grateful
(Believe me God has been so good to me)
(VERSE 2)
My father and my friend
You are my very help in times of need
You've always got my back
Despite my many many flaws
You make everything alright
And in You nothing go spoil
When You smile at me my whole world changed
I've got sunshine in my heart
(CHORUS)
See how far You have brought me
Lord I wanna testify
(Believe me God has been so good to me)
You took away my sin and You rolled away my pain
(Believe me God has been so good to me)
You have turned my water to wine
And given me victory
(Believe me God has been so good to me)
And I love the way You father me
I am grateful
(Believe me God has been so good to me)